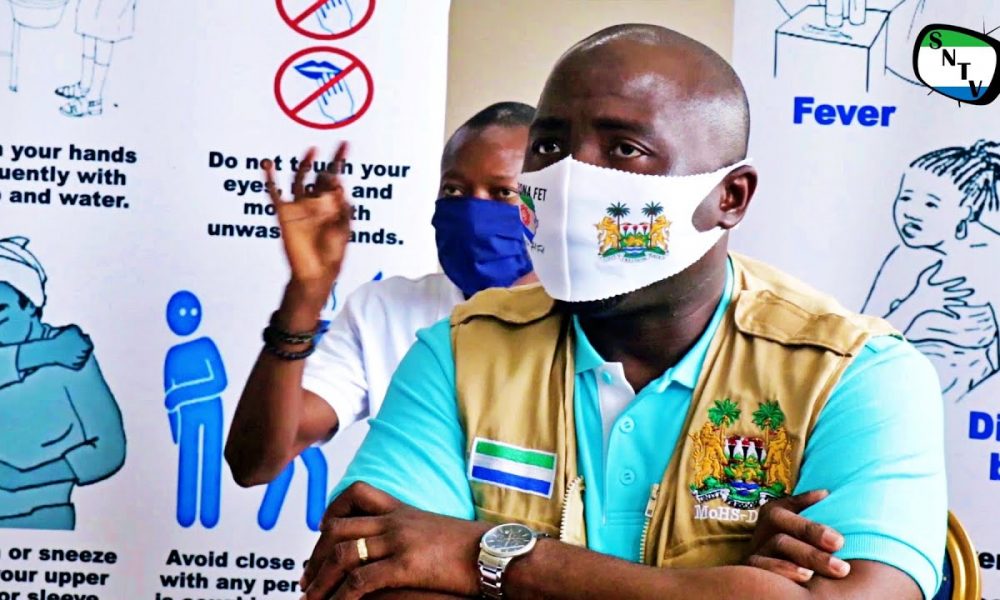 NaCOVERC Opens up as Africanist Press Uncovers Le18.1 Billion Hidden in Private Account
The National Covid-19 Emergency Response Centre, NaCOVERC responded to reports by Africanist Press uncovering about Le18.1 Billion Hidden in a private account.
Africanist Press had accused the Sierra Leone's Finance Ministry and officials in charge of the country's COVID-19 response program of holding billions of Leones (millions of US dollars) in public revenues received from COVID response services in a private bank account in direct violation of the country's public finance laws and regulations.
According to Africanist Press discoveries, a total of Le18,133,253,088.50 (almost US$2 million) from COVID lab testing fees which was paid by individuals in Sierra Leone between 21 July, 2020, and 26 May, 2021, are being held in a private bank account with the Union Trust Bank (UTB), a private bank in Freetown, in violation of both the 2017 Fiscal Management and Control Act and the 2016 Public Financial Management Act, the laws that govern the management and use of public revenues in Sierra Leone.
However, NaCOVERC in a press release referred to the article published by the Africanist Press as wrong characterization of their Emergency Response.
The release stated that they had the full authority to open accounts in commercials banks to support their operations.
The release also reads that NaCOVERC was set up by regulation pursuant to the declaration of a state of emergency by President Bio.
Solomon Jamiru Spokesperson of NaCOVERC in an interview this morning on AYV's Wake up Sierra Leone program also said the monies were not hidden in these accounts and everything that has so far been collected is accounted for.
"In the very public financial management act that the Africanist press has mentioned, it says, if you have the fait of the Minister of Finance, you can open such accounts, and those monies could be used for such purposes as long as you report, and there is accountability.
He also said that there is transparency and accountability in what they have done as they have not breached any regulations, and they have not touched monies but make sure that they are ring-fenced.
"It has been a decision from day one that will not take a dime out of those accounts, and we have reported those funds to the Presidential Task Force, and His Excellency the President will make an indication as to what use, there will be so we have it has been ring-fenced," he said.