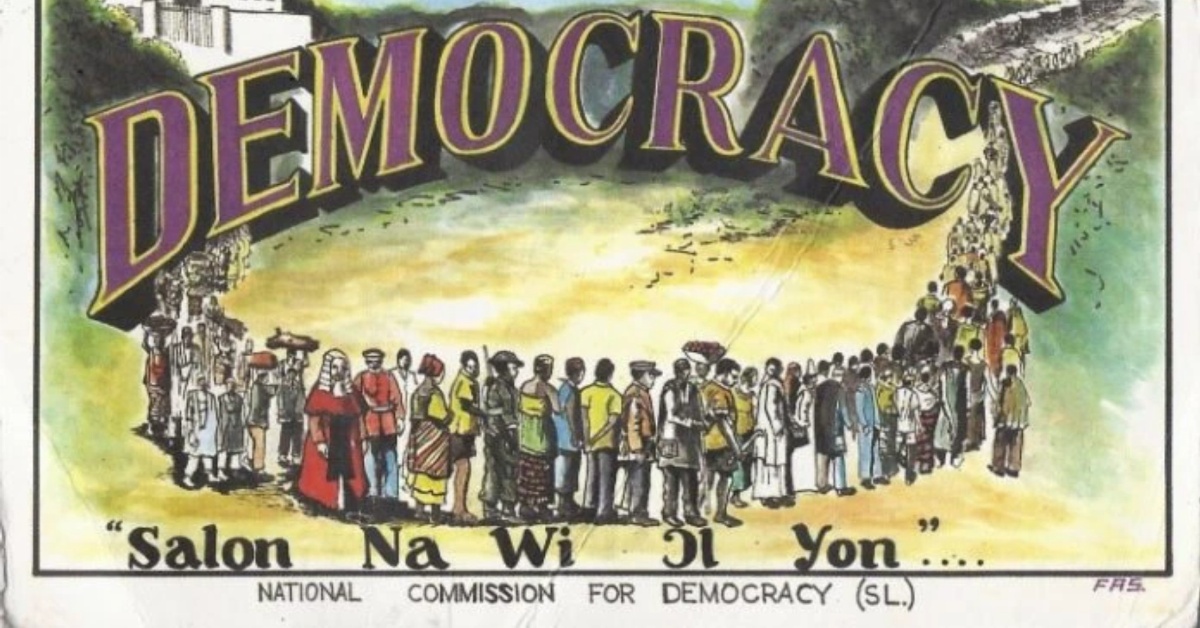 NCD Raises Concern Over Recent Tribal Slurs and Invectives
The National Commission for Democracy (NCD) has raised concerns over the recent tribal slurs and incentives, which they referred to as inimical to the current political dispensation and the peace and stability of Sierra Leone.
NCD raised this concern in a press release issued on Tuesday 21 June 2022.
The Commission noted that this is consequent upon recent happenings in Sierra Leone and pursuant to its mandate of establishing the right culture of democracy.
The Commission stated that any attempt to fan the flames of tribalism for whatever reason cannot serve in the best interest of any individual or group in the length and breadth of the country.
The Commission noted that, "It, therefore, behooves everyone, Sierra Leoneans and other nationals, living in Sierra Leone and out of Sierra Leone and in the context of recent happenings to desist from directly or indirectly promoting anything, by words or action, that will divide the country further. It is rather in place to work assiduously as we promote national unity, political tolerance and social cohesion especially in light of the forthcoming elections as we all contribute with all sincerity to keeping the peace as we enhance inclusive and sustainable development in the best interest of our beloved motherland, Sierra Leone".
The Management of NCD further reminded all about the bitter experiences of the civil war that wreaked unfathomable havoc on Sierra Leone for almost eleven years.
NCD further reminded that it is better to "jaw-jaw" than to "war-war", thus noting that no matter what happens, we must be ready to negotiate in the best interest of every Sierra Leonean and spare this country anything that will cripple it any further as we strive to recover from the negative impact of the bloody civil war that derailed the progress of the country.
"We must be prepared to disagree to agree and not create any atmosphere or situation that we might regret for a very long time to come. We must be prepared to use decent means to retain or obtain power and bequeath to posterity a legacy that will endear this generation in their eyes and avoid a situation wherein they will curse our very memories. Together, we can transform the destiny of our beloved motherland, Sierra Leone, and make it the envy of all. Let us strive to put an end to the factors of disunity as we embrace the elements of unity, tolerance, and cohesion in the best interest of inclusive and sustainable development," the commission concluded.