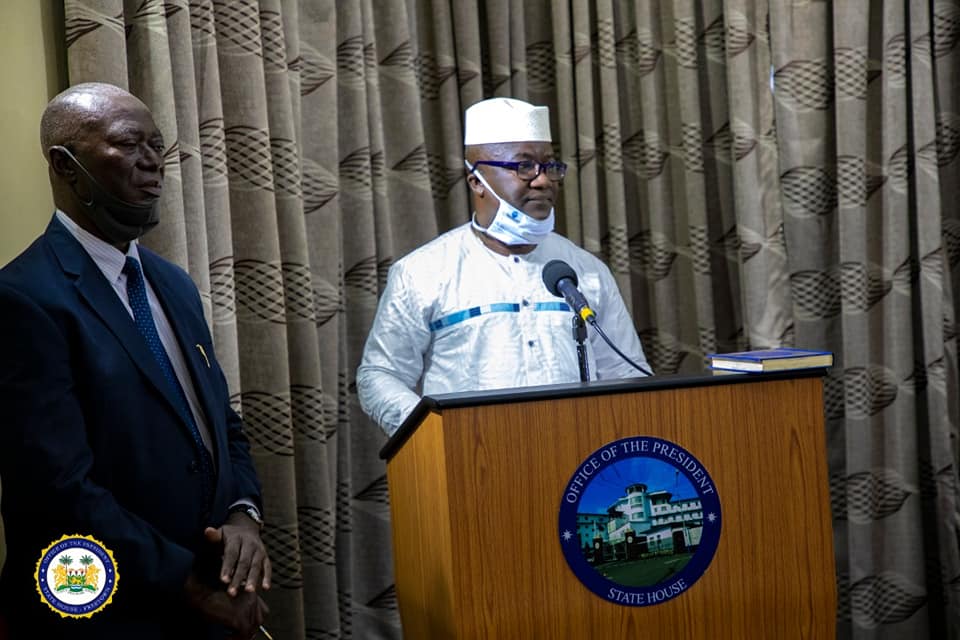 NEC-SL Declares Winners of Local Council Bye-Elections in Kenema And Kono Districts
The Chairman of the National Electoral Commission (NEC), Mohamed Konneh, has declared winners of the local council by-elections in both Kenema and Kono Districts.
Both the local council elections were held on Saturday 13 November, 2021 in line with the electoral legal framework.
For Kenema City Council, Constituency 021, Ward 069, Kassoh Anita Sarrah of SLPP emerged winner with 71.8% of the total vote cast, leading Samu Alex Brima of RUFP and Yajoh Hassan of APC.
As for Kono District Council, Constituency 027, Ward 091, Mondeh Kai Sama of the Sierra Leone People's Party emerged winner also with 50.2% of the total vote cast, seconded by Issa Sahr, an independent candidate who got 40.7% of the total votes.
Sogbeh Tambah of APC came third in the race after getting 5.5 of the votes cast.
The Chairman of NEC-SL therefore declared Kassoh Anita Sarah of SLPP as the elected councilor of Ward 016 of the Kenema District Council.
Similarly, Mondeh Kai Sama of the Sierra Leone People's Party was declared councilor of Ward 091 of Kono District Council.