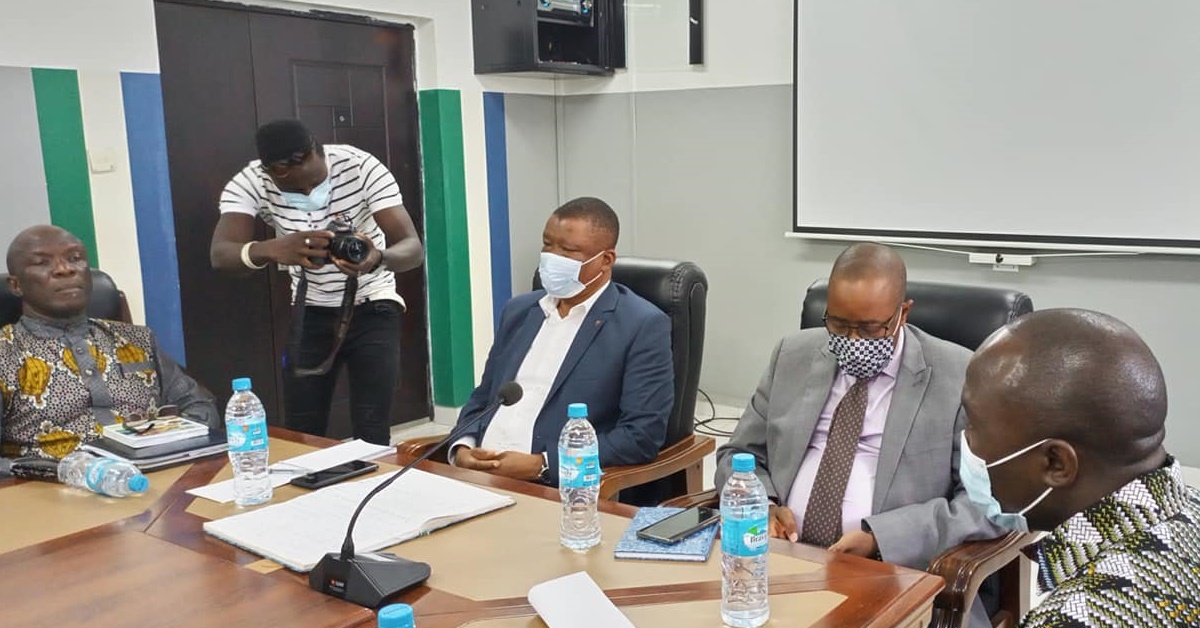 NEC Faces Integrity Test as 574 Registered Voters Disenfranchised in a 272 Margin Victory
The National Electoral Commission (NEC) is facing an integrity test after it emerged that their provisionally announced victory of SLPP in Kono's Ward-91 Bye-Elections last Saturday 13th November 2021, was subject to impugning. The District Elections Officer for Kono District, Mr. Usman Joe Kamara has confirmed to this newspaper that for the Ward 091 Bye-Elections held in Sandor, Kono District, the Electoral Commission had to cancel 2 out of 17 polling stations. He said it was due to violence that erupted after voting had concluded and counting was ongoing. He confirmed that the two stations were in the Yaryah settlement.
Furthermore, in a Public Notice, the Regional Electoral Commissioner Sia Marian Nyuma Moijueh stated that only 88% of the polling stations results had been counted to give a result where the governing SLPP candidate scored 1,188 votes and the Independent Candidate got 916 votes in second place.
All other candidates including APC, C4C and RUFP got insignificant scores. The race was between SLPP and an Independent Candidate named Sahr Issa.
SLPP had a 272 votes margin victory over Sahr Issa. However, with 594 voters disenfranchised, the integrity of the Electoral Commission is now under a test.
Speaking to Awareness Times last night, the Independent Candidate Sahr Issa asserted that the majority of the 594 votes in Yaryah that had been cancelled, were actually cast for him and if they had been counted, he would have gotten more than the SLPP candidate. He said the Yaryah area is one of his strongest support bases.
Sahr Issa also accused that another area in Ward-91 known as Bangambaya, saw imported persons from other Wards being allowed to vote. Awareness Times has seen video evidence to back his latter claim.
Sahr Issa belongs to a Kono solidarity movement called 'Akuneh' meaning the Kono people now want to be at the helm of Sierra Leone by having a Kono indigene as President of the country.
The 'Akuneh Movement' backs the presidential bid of Kono strongman, Former VP Chief Sam-Sumana. Sam-Sumana used to lead the C4C but is now aligned with his former party which is APC.
The hotly contested Ward-91 elections however did not see the APC align with the Akuneh Movement. They both went their own ways and this saw the APC faring very badly in the elections – with only a handful of voters (around 5%) casting ballots for the APC.