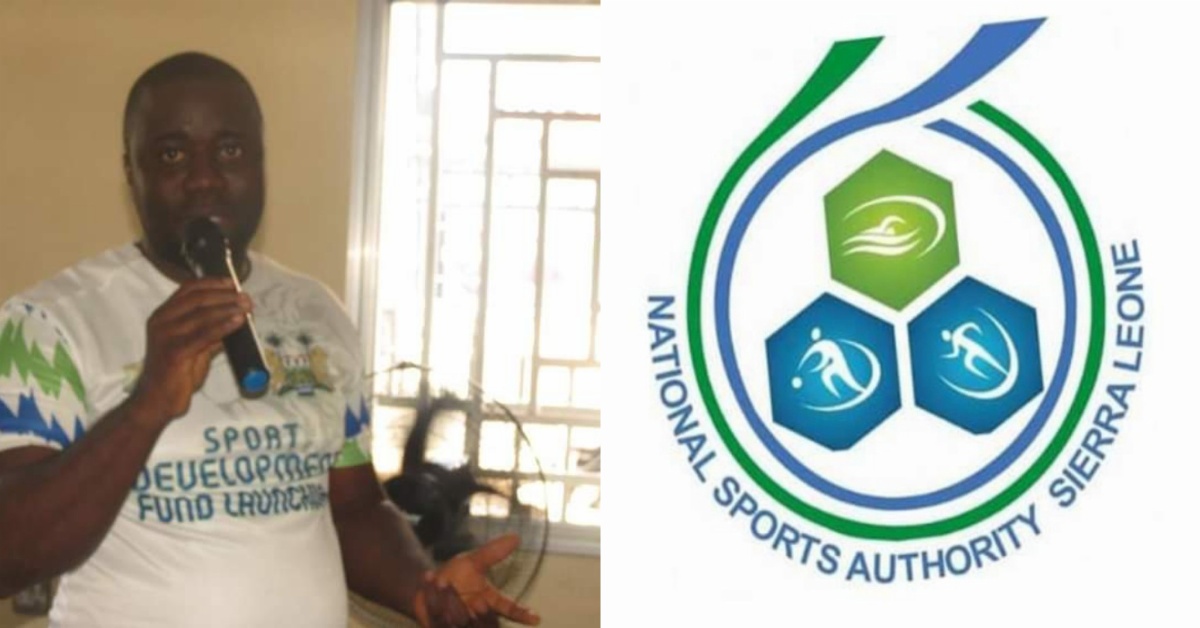 NSA Media Dilates On Its Deliverables
The Head of Media and Communication of the National Sports Authority Eric B. Fomba has stated that they have recorded several successes which include creating a platform for different sporting disciplines to benefit from government support.
Detailing their success stories he highlighted to journalists that the Sierra Leone national male side Leone Stars participation at the 2022 AFCON is not disconnected from our support, the Sierra Leone Boxing Association hosted the Zone two Championship, and boastfully, I can say, it was financed by the government of Sierra Leone through the Ministry of Sports and NSA, the Karate Federation hosted its Championship, the Commonwealth Games in the UK, we were able to send nine (9) different discipline, for the very first time, the home-based side of the country participated in the CHAN qualifiers with a fully funded by the government through the NSA including a couple of friendly matches Leone Stars has engaged into" he underscored.
He furthered that, "if the NSA can send nine different sporting disciplines to the Commonwealth Games without football, supported the Cricket Association, participated in the 2019 edition of the All Africa Games in Morocco with seven different sporting disciplines, and 2021 sent up to three different disciplines to Japan are sufficient to justify the NSA fairness leadership to the different sporting disciplines, the misconception that we are only focused on football is not true and if the Press doesn't want to praise us, fine, but we can not be ridiculed of being biased" he justified.
Eric B.Fomba concluded that amidst the successes, they are also encountering drawbacks.
"one clear thing, is that the NSA is struggling with office space nationwide albeit we have one in Freetown, Bo City, Karene District Port Loko, and Kenema with not well furniture nor fully operational because of the lack of funding to upkeep its staff, also, the funding from the government is not enough for all the sporting disciplines yet we are reaching more, limited staff at the NSA secretariat, and no official vehicle as a government agency" he complained.