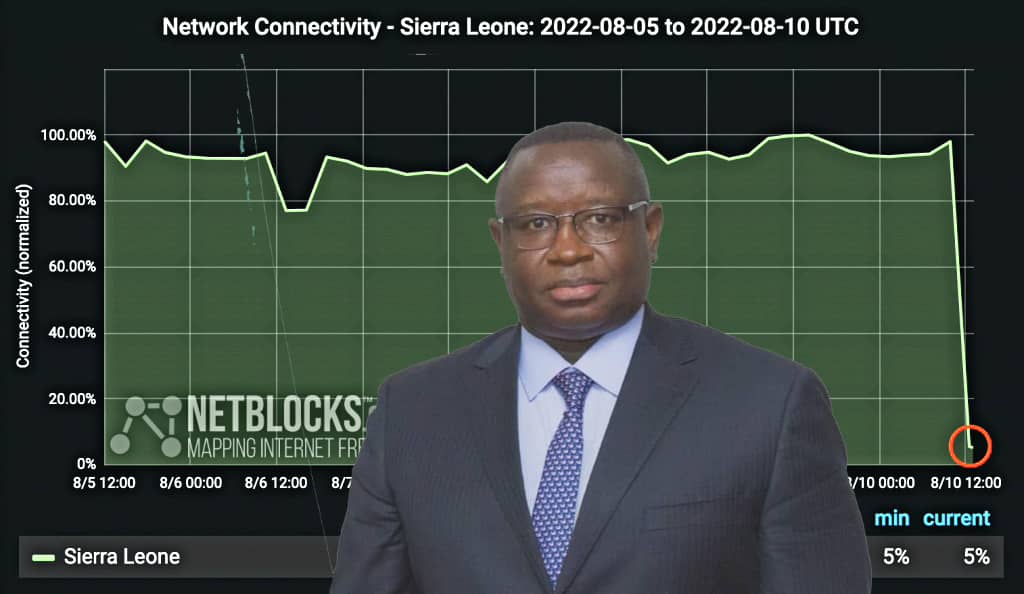 NetBlocks Confirms Internet Disruption in Sierra Leone Amid Anti-Government Protests
NetBlocks metrics confirm a nationwide disruption to internet service on multiple providers across Sierra Leone from the morning of Wednesday 10 August 2022.
The incident comes amid reports of protests and clashes between the police and protesters in the capital city Freetown and other cities.
Real-time network data show the near-total internet blackout coming into effect on mobile and fixed-line internet providers in a pattern consistent with an intentional disruption to service, corroborating user reports of outages in multiple cities.
National connectivity is observed at just 5% of ordinary levels as of Wednesday morning. The restrictions impact many internet users in Sierra Leone and are likely to significantly limit coverage of events on the ground. This class of disruption cannot be readily circumvented through the use of VPN services.
NetBlocks recommends against the use of network disruptions and social media restrictions to counter protests, given their disproportionate impact to fundamental rights including freedom of expression and freedom assembly.