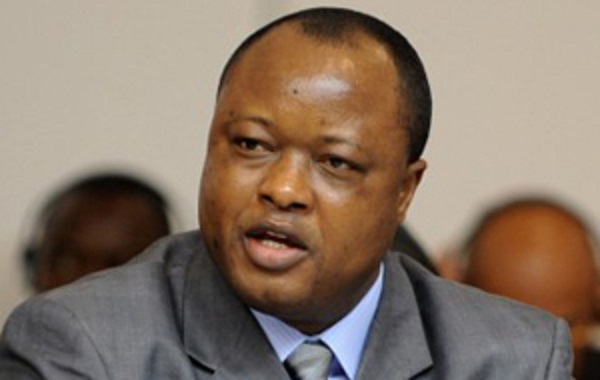 New Year Message By Former VP Sam-Sumana 
"Today we give glory and thanks to our Almighty God for granting us another New Year, 2023.
Psalm 23 says: "The Lord is my Shephard" and therefore we pray that in 2023 the Shephard shall guide his sheep to glory, peace and joy.
Year 2022 came and left in the twinkling of an eye… Right in front of us it came with its own glories and challenges…So many things happened during the course of 2022, some were good while some were not good but with our faith we give thanks to our Almighty Maker as we pray for a better 2023.
Our nation like some other nations across the world faced challenges and some of such countries continue to be plagued with their challenges even as we roll into another New Year.
Sierra Leone had her own bits of such calamities ranging from Human Right Abuses, neglect of the Rule of law, Economic deprivations, Health Challenges, Political Challenges inclusive the irreparable losses we had during the August 10th unrest.
At this point we mourn the irreparable deaths of our compatriots such as Comrade Dumbuya aka Evangelist Samson and so many more. We also lost patriotic citizens such as the erudite journalist and brother Mr Phillip Daniel Neville. May their souls Rest in Perfect Peace.
Four years ago we sought for positive change but resulted to a lot of misdirections and disappointments of a 'New Direction' capped by high level of injustices and instabilities in 2022.
Today I have taken the onus upon myself and on behalf of several patriotic Sierra Leoneans to remind ourselves that all is not lost. We are faced with the worst economic situation in the history of our nation, where the people of this land can no longer afford basic meals, inadequate medical care, abuse of power and the rule of law, insistent sabotage by a government on the peoples right to socio-economic activities.
Our individual and national desires for New Year resolutions are usually filled with good initiatives. Therefore on this New Year's day of 2023, I emphatically say that HOPE for a better and safer Sierra Leone will be achieved soon. It is a year that I pray that as a nation we will achieve national cohesion, Respect for Human Rights, proportional disburstments of national opportunities with fear of our Maker to put our national interests above self or partisan divides.
In this year of 2023, together we have to be resilient and steadfast in our dreams to redeem Sierra Leone from its current wreckages and make it better for all. We have to put aside our fundamental differences and make the right decisions to avoid making the same mistakes that kept us apart in the last four years.
At this juncture, let me implore all relevant stakeholders be it political, economic, civil servants, health workers, educationists, bike riders, the forces, our children and all other works of life to collectively put our national efforts together to bring the required HOPE 2023 for our nation, Siera Leone.
I therefore implore all citizens of our nation, our development and international partners regardless of our differences to come together as one family with one spirit and take advantage of our unity to make 2023 a year of GREATNESS, full of love for one another and shun every deeds of malice, fights, gossips, hatered, jealousy and above all tribalism.
At this point let us thank Allah once again for all of us who made it to 2023 alive. I pray for those who are in sick beds to get well soon and may the Almighty Allah grant mercies to all the departed souls in 2022… We will miss them all.
As we take the baton of 2023, I call on everyone to pray hard, work hard and stay positive to achieve our dreams for HOPE 2023 SIERRA LEONE…
Long Live the people of Sierra Leone…
Wish you all a HAPPY AND PROSPEROUS NEW YEAR."