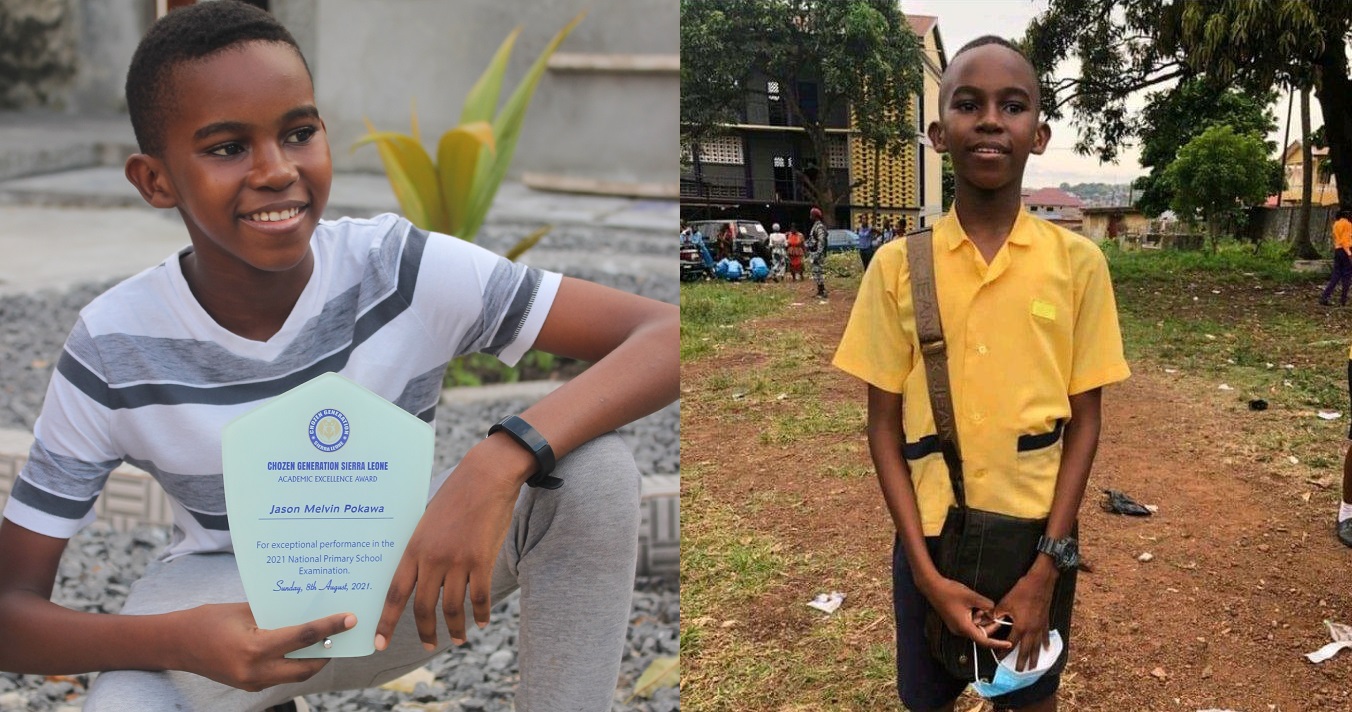 2021 Best NPSE Pupil, Jason Pokawa Receives Excellence Award From Chozen Generation
Chozen Generation an award-winning youth advocacy and leadership development organization in Sierra Leone has awarded Master Jason Melvin Pokawa, the best pupil in the 2021 National Primary School Examination (NPSE).
Pokawa was presented an excellence award in respect of his outstanding performance which put his above his peers in the recently released examination results.
Pokawa Jason  from Murraydeen Preparatory School scored 354 to emerge the candidate with the highest mark out of a total number of 161,691 pupils who sat for the exams.
Congratulations to him.