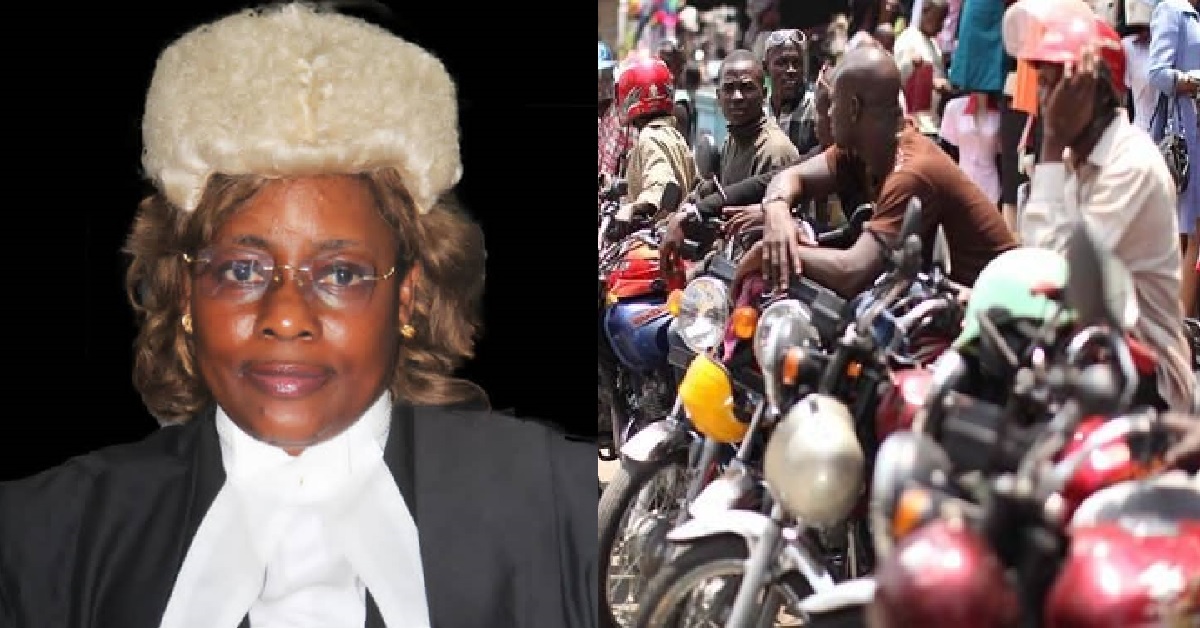 Okada Rider Beats up High Court Judge
22yrs old Patrick Gospel Koroma made his first appearance before Magistrate Isata Sellu Tucker of Pademba road court No.4 in Freetown on three court charges to wit Assault occasioning actual bodily harm contrary to section of 47 of the offences against the person Act 186, Public insult and provocation contrary to section 2 of the public order Act No.46 of 1965
According to the particulars of offence on Friday 17th December 2021 at Old School Hill station the western area in Freetown assaulted Honourable Judge Manuela A.J Harding in a manner thereby occasioning her actual bodily harm.
On count two at the same place and date insult the said complainant in such a manner as would be likely to provoke her to commit a breach of the peace and on count three at the same place and date the accused person did behave in a disorderly manner
The charges were read and explained to the accused person and he pleaded guilty.
According to A-Z Newspaper, the accused person was unrepresented whilst the complainant was represented by battery of Lawyers S.M Tarawalie was the lead counsel
However, Magistrate Tucker sent the accused person to the male correctional center in Freetown for record and sentenced.