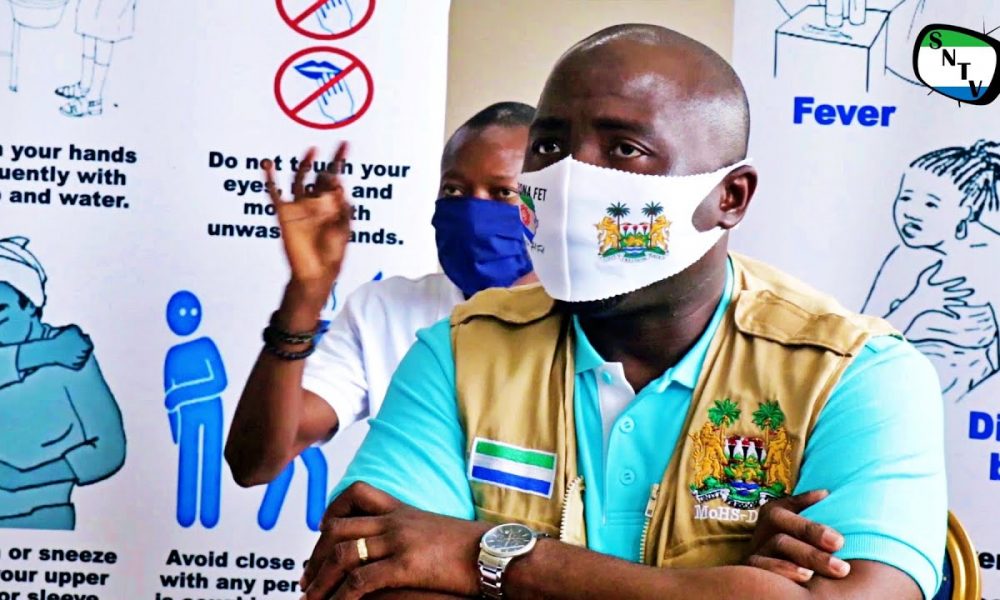 As Omicron Virus Looms In The Country, Solomon Jamiru Cautions Sierra Leoneans During This Festive Season
The spokesperson of the The National Covid 19 Response team has Confirmed that the country has register 34 cases yesterday.
Besides cases NaCOVERC has registered last week, the country has recently recorded 26 cases coming from passenger coming from abroad and 8 is from the Western Area Urban.  He Identified two  Major patterns in terms of the spread of  the Covid 19 Virus.He cited that the Passengers coming from abroad are testing positive and Western Area Urban has been identified as the  the  Hub of the virus
He reminded Sierra Leoneans on the recent discovery of the Omicron virus which spreads faster than the Other variants. He Caution Sierra Leoneans To be vigilant and upholds all Covid 19 safety Precautionary measures as festivities in this Christmas season are super spreading events.
He encourages Sierra Leoneans to take advantage of the ongoing nationwide vaccination campaign as the fight against Covid is a collective responsibility.  He added that people who are within the age bracket should cooperate with the vaccination drive and engage in hand washing and other safety preventive  measures.
He further emphasizes that the message towards defeating the Covid-19 virus does not change . Sierra Leoneans just need to embark on hand washing, the putting on of face Masks  and the avoidance of crowded places.