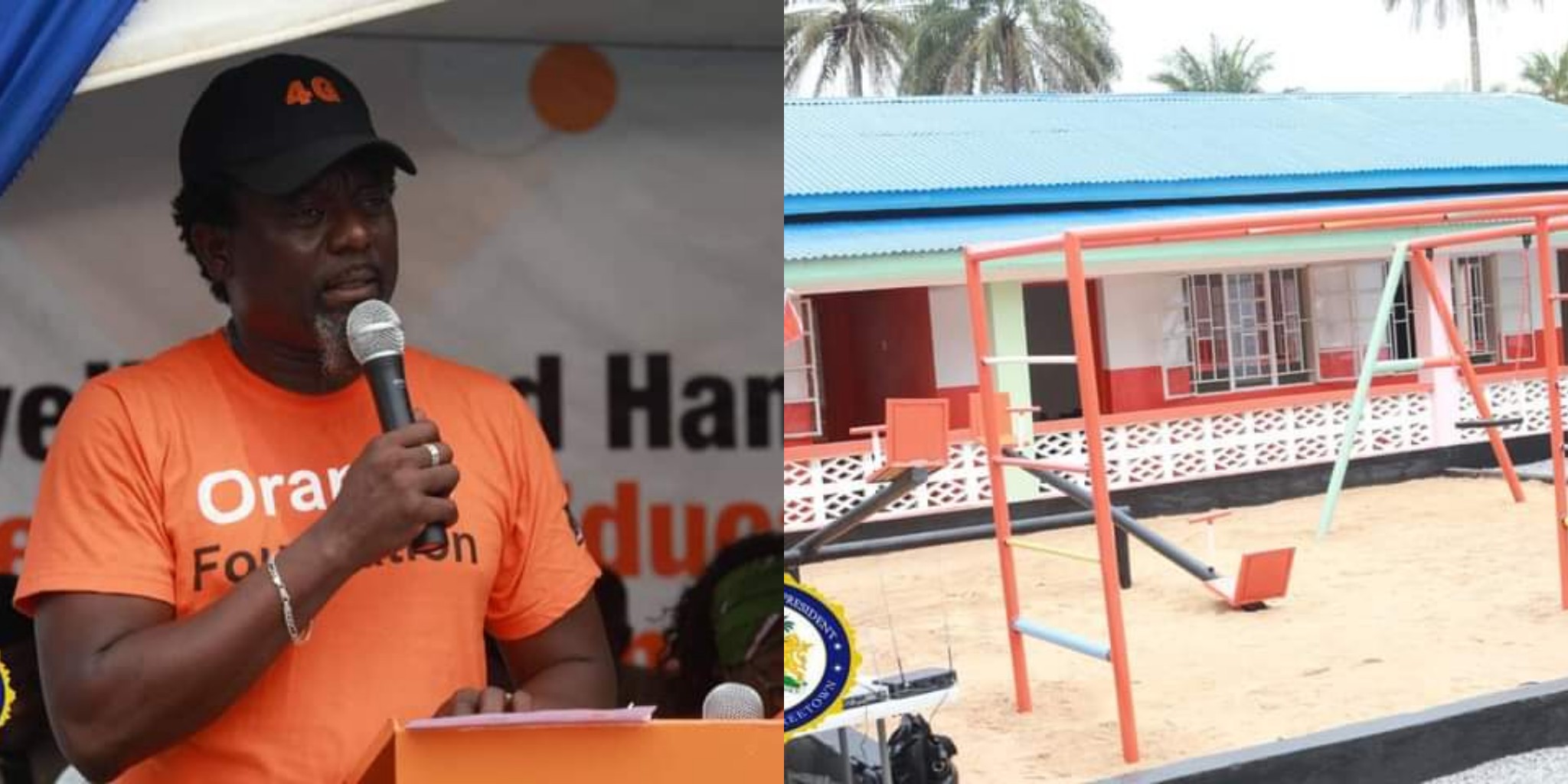 Orange Sierra Leone Opens Early Childhood School in Lokomassama, Port Loko District
In a bid to meet its commitment of support the government through its flagship project Free Quality Education, Sierra Leone's leading Mobile Telecommunications Company, Orange has on Friday officially commissioned an ultra-modern Early Childhood Development (ECD) Center at Petifu, Section Lokomassama Chiefdom in Port Loko District.
Speaking at the Program, Acting CEO, Orange SL, Madam Haffie Haffner, told the audience that the company is here to make a difference in the lives of people furthering how they do not only provide mobile services to customers but they are also partnering with Government and other well meaning entities to impact development in the lives of people.
The Acting CEO disclosed that in their commitment to support the Free Quality Education they promised to work exclusively to design five projects that will be funded from their $1.5million pledge which she said include providing menstrual hygiene kits to school going pupils, establishing super coders scratch labs in schools, facilitating Inter School debating competitions with the winners having labs constructed in their schools, distributing 1000 pieces of Solar Kits to different villages and facilitating e-learning to benefit teachers.
Speaking at the ceremony, Vice President Juldeh Jalloh heaped praises on Orange for the construction of the pre-school which he said the people of Lokomassama would ever remain grateful for.
It was learnt that Orange plans to cover the entire country with ECD Centres to aid the promotion of quality education in Sierra Leone.
The Company has footprints of many development interventions through its Orange Foundation, ranging from education, health and women's empowerment, to name but few. Besides supporting young children, Orange had previously assisted five University Lecturers to secure a Ph.D. Degree at Mass Communication Department, Fourah Bay College. This act is considered a novelty in Sierra Leone's educational history.