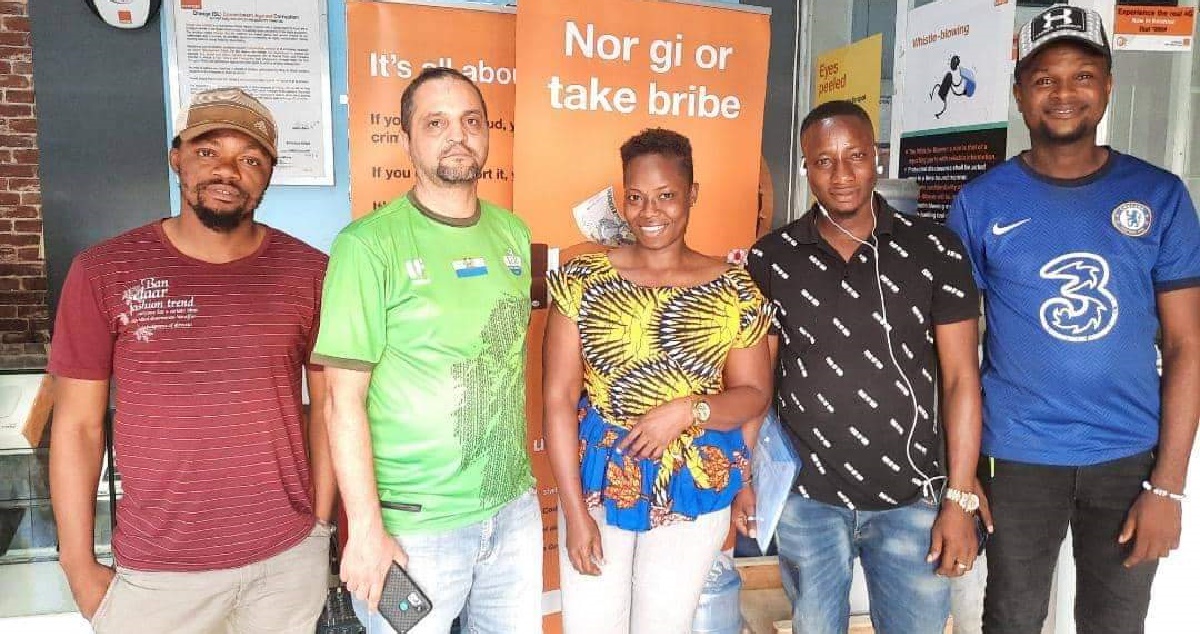 Orange Sierra Leone Invites kamboi Eagles to Partnership Meeting
One of the leading mobile companies in Sierra Leone, Orange SL, has on Wednesday 1st December 2021 invited Kamboi Eagles Executives to a partnership meeting at their Office in Kenema.
According to the Manager, Mrs Jarata Ibrahim, Orange SL wants to establish a lucrative but symbiotic Partnership with top Football Clubs in the country, and Kamboi Eagles is one of them.
The partnership package was spelt out to a cross-section of the Kamboi Eagles executives by Orange SL. The General Manager of kamboi Eagles, Ali El Ali, thanked Orange SL for the offer and promised to engage the rest of the executive members for further deliberations on and assessment of the Proposal.
He further assured the company that they will be notified in due course as to the outcome of the kamboi Eagles Executive deliberations.