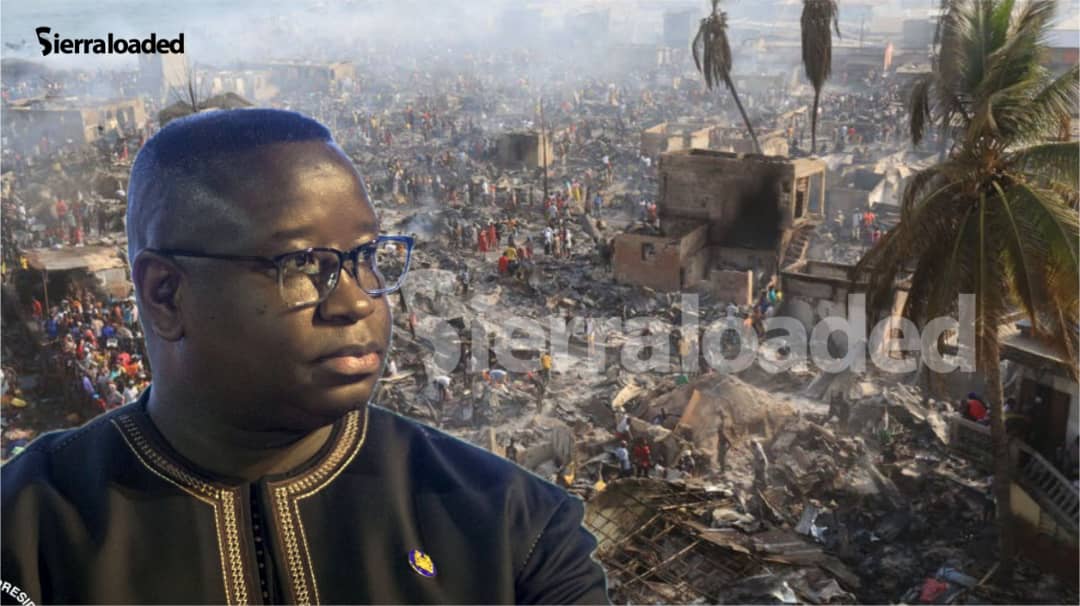 Over 100 Disasters Occurred in Sierra Leone in 2021 – NDMA
The Director General of National Disaster Management Agency (NDMA), Retired Lieutenant Brigadier Brima Sesay has disclosed that over 100 disasters occurred in Sierra Leone in 2021 and that the Agency effectively responded to 99 of the over 100 disasters.
According to Concord Times, The Director General made the above disclosure whiles he was explaining the achievements, successes and challenges of NDMA in 2021 during an interview which was conducted and aired on Radio Democracy 98.1 FM during their popular talk show "Gud Mornin Salone" on Thursday December 30, 2021.
"It is impossible to plan for upcoming disasters; one can only prepare for it. That is why our disaster cycle includes preparedness, mitigation, response and recovery. We responded with either food items or non-food items or both to all 99 disasters," he stated.
He said some of the major disasters NDMA responded to in 2021 included the Susan's Bay Fire disaster which affected over 7093 people, over 254 houses affected, most of which were makeshift structures.
He maintained that NDMA with the help of individuals and organisations responded to over 150 households. Other major disasters he mentioned were the Kangama Ngorama fire, which affected more than 100 houses in Kono, the Kailahun District disaster, but the most disaster, he said was the Wellington Fire disaster that occurred on the 5th of December, 2021.
The Retired Brigadier intimated that in 2021 they engaged in massive hazard mapping all over the country with more focus in Freetown. He added that they have also highlighted hazard prone areas in various  communities especially in Freetown, and community volunteers were given Africell mobile phones to communicate early warning signs to NDMA.
"Our challenges are many, and one of them is the lack of resources which is limiting the Agency to be present in all the regions and districts of the country. Lack of logistics and vehicles is also another huge challenge as we lack vehicles to travel and perform our duty," he stated.
He maintained that despite NDMA was established since 11th November 2020, they are still under rent. He added that the World Bank is ready to provide the NDMA with fund to construct an Emergency Operations Centre (EOC), but they are yet to be provided with land by Government project.
Hence, he highlighted that in 2022, the college intend to mount up robust campaign in order to mobilize stakeholders, alumni and private sectors that will provide the required funds for the parameter fence project. Despite the challenges that the University faced in 2021, Tonya Musa further explained that through the astute leadership of the University Vice Chancellor and Principal, Prof. Foday Sahr, USL made meaningful achievements that changed the administrative and academic structures of the University.
He highlighted that for the year 2021, USL was able to harmonize its admission process, reviewed its curriculum, established new faculties and departments and introduced E-Learning for Post Graduate students. He said the drive of USL was to ensure students are properly prepared to meet the demands of the 21 century job market.
He revealed that to date, 60% university students have not paid fees for the academic year 2020-2021. He then encouraged students to pay their fees so the University will use the funds to carry out its plans for 2022..