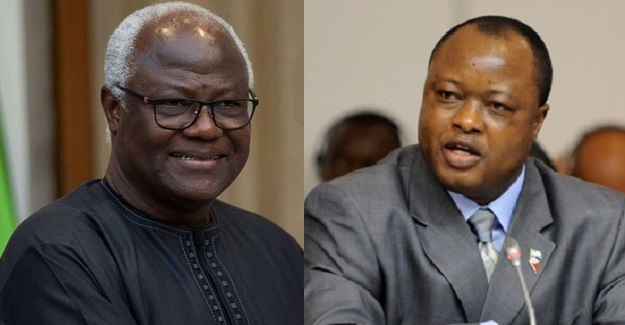 Over Sam-Sumana's Sacking, EBK Lawyer Questions "Delay" Ruling
Joseph Fitzgerald Kamara, the Defense Lawyer for former president Ernest Bai Koroma on the matter relating the sacking of the former vice president Samuel Sam-Sumana in 2015, has raised concerns over the court of Appeal's lack of ruling over the matter.
On Wednesday 4th May 2022, the court of Appeal was surpassed to deliver a ruling on the issue of the commission of Inquire (COI) on the matter between the former president and the state, to determine weather or not he was entitled to immunity for acts done while he was president of Sierra Leone.
On the Court of Appeal's failure to deliver a ruling Lawyer Joseph Fitzgerald Kamara stated that there should have been more focus on using the law rather then interpreting it because "the questions are tied to substantive issues."
He also stated that he was hoping to get answers to the questions referred to the Supreme Court and that there would be a time when this stage "wants to apply the new law, not to interpret the constitution."
However, the Appeal Court Judges presiding over the matter – Momoh – Jah Stevens, Ansumana Ivan Sesay, and Adrain Fisher- said the reason the proceedings had to continue instead of the final ruling on Wednesday was that they got instructions from their seniors on what they were to do. The matter was later adjourned to a date that would be communicated later.
In 2015, former president Ernest Bai Koroma sacked his vice president, Samuel Sam-Sumana for reportedly seeking asylum in the United States Embassy and "abandoning his office." Political Newspaper reports that, the sacking sparked bitter powers of the presidency, and drew debates about the constitutional criticism from many quarters.