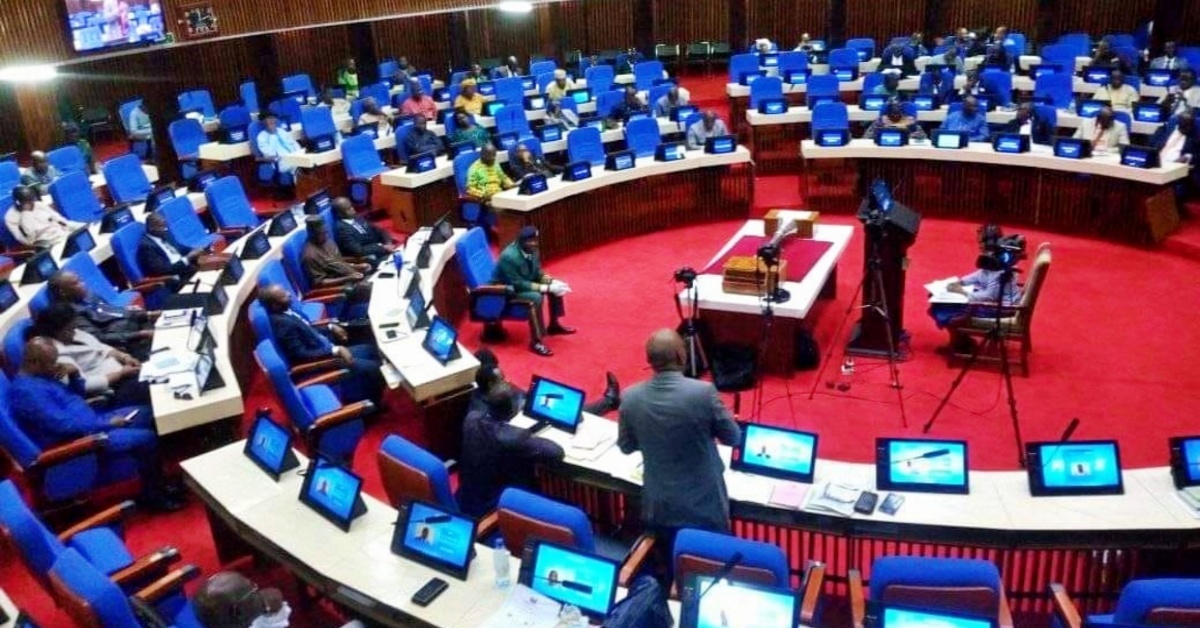 Parliament Conducts Pre-Legislative Hearing on Employment Bill
Parliament of Sierra Leone through the Committee on Labour and Social Security and Legislative has conducted a pre-legislative hearing on employment and labour-related bills on Monday 16th January 2023
Bills examined by the committee include; 'The Employment Act 2022, Overseas Employment and Migrant Workers Act 2022, and Work Permit Act 2022, in committee room one.
The legislative committee chairman, Hon. Abdul S. Marray Conteh described the hearing as the first pre-legislative hearing in 2023 which must be handled with importance for the benefit of the people.
In the same vein, the chairman committee on labour, Hon. Hassan A. Sesay emphasized the significance of the bills and added that they will benefit the country.
Giving a brief background to the bill, Secretary General Labour Congress, Max Conteh stated that the campaign to repeal and replace the absolute laws started in 1996 as some of the labour laws are not in favour of Sierra Leoneans, optimistic that the new bills if passed into law, will serve the citizens adequately.
During his presentation, Alpha Timbo, Minister of Local Government presented the Employment Act 2022 and the Overseas Migrant Workers Act while his deputy introduced the Workers Permit Act.
Minister Timbo highlighted the major thrust of the proposed laws which he said will have a database of workers, address the issue of contract workers, and entitlement guidelines including paternity and maternity leave.
He disclosed that issues related to terminal benefits, end-of-service benefits and labour clearance certificates and apprenticeships, volunteerism as well as workers with a disability would be amicably addressed.
He further stated that the bill for overseas and migrant workers will improve economic growth and get a database of migrants workers as a committee of overseas and migrant workers already established with penalties for offenders in the bills.