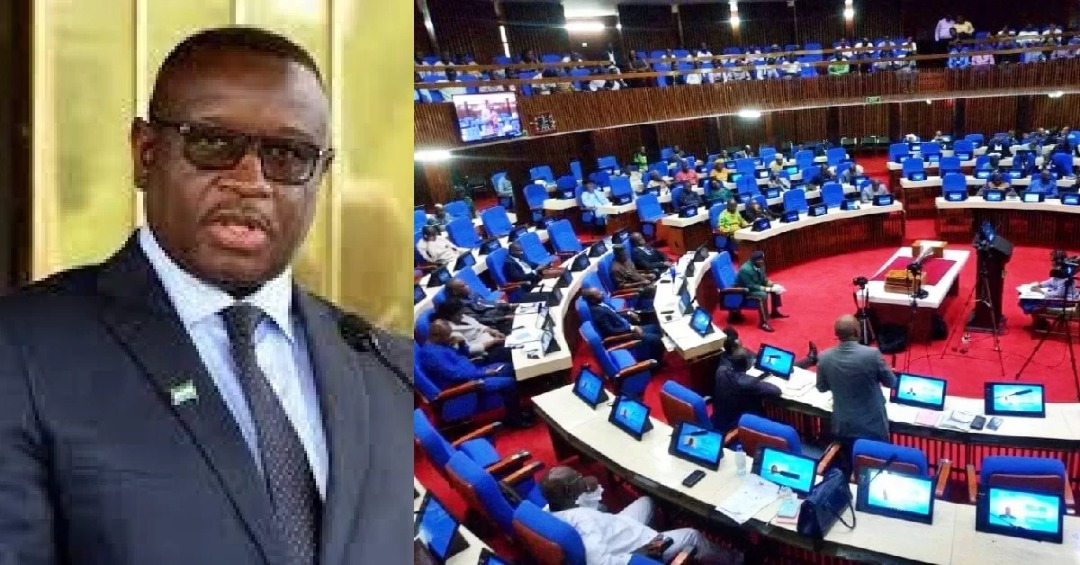 Over Cement And Iron Prices… Sierra Leone Parliament to Summon Ministers
Members of Parliament have called on the business community to ensure they reduce the prices of cement and iron rod on the markets with a view to reflect the reduction of taxes made by government.
Speaking Standing Order 20 of Parliament, Hon. Mark M. Kalokoh said the Finance Acts 2021 and 2022 have 10% reductions on the iron rod and cement. He said the reduction has not reflected on the prices in the market.
He questioned the Ministers of Trade and Finance as to why the prices have not reflected in the market. He called on Parliament to Summon the two Ministers to clearly explain to the public.
In his contribution, Hon. Daniel Koroma emphasized the need to summon the two Ministers to explain why the business people have not reduced the price of cement and iron rod even though government has reduced taxes on those items. He noted that the increase in the prices of commodities is seriously affecting everybody irrespective of region or political affiliation.
According to New Vision Newspaper, in her response, the Chairperson of Trade Committee, Hon. Veronica Kadie Sesay said her committee engaged members of the business community on the issue, adding that they will submit the report next Thursday. She also emphasized that they are all affected with regards the increase in the price of commodities.