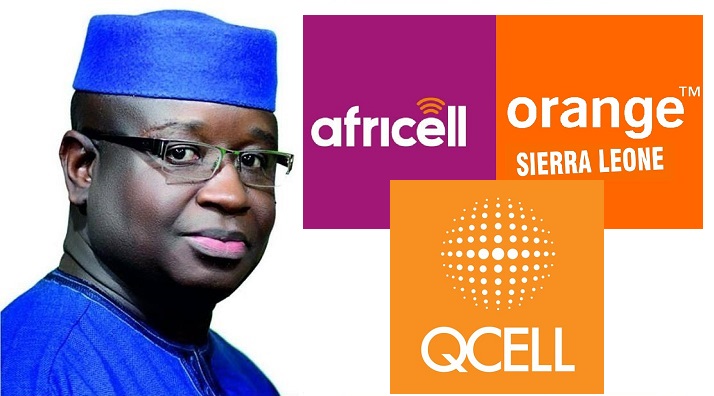 Plans to Increase Tariff….. Mobile Companies Busy Undermining Government
Central Base Journalists Sierra Leone (CBJSL) had learnt that the ongoing advocacy among Mobile Network Operators (MNOs) in the country to increase tarriff could be viewed as an absolute or complete attempt to undermine the popularity and integrity of the led Government of His Excellency Retired Brigadier Julius Maada Bio, especially at this crucial time the Sierra Leoneans are heading to the pools to elect their new leaders.
It's now remains few months to the country's general elections, what could be the repacursion or aftermath to the Government of Sierra Leone (GOSL) if they agree with mobile companies (Africell, Orange and Qcell) to generally increase their network tariffs?.
In the midst of this current state of our battered economy, Mobile Network Operators in the country were expected to cut down or reduce charges on voucher (top up) if they are really serious enough to honor their Corporate Social Responsibilities (CSRs) and to help complementing government efforts in the area of reducing the common hardship and the prevailing abject poverty which is disturbing the normal existent of Sierra Leoneans and even aliens in the country.
"The current campaign mounted by MNOS, using Civil Society Organizations (CSOs) and the media for the government to approve their negative plan to increase the mobile tarriffs will not only affect subscribers, but will also affect the central government politically if implemented, because it will be POLITICIZED and will also be used by opposition political parties to castrate the ruling Sierra Leone Peoples Party (SLPP) in the next year's multitier elections", a concerned citizen whispered CBJSL and established the facts that the government should not allow or agree with MNOs if it serious to act in the interest of the public because he said, subscribers would kick against it and would also cast blame on the central Government for failing to arrange in the best interest of it citizens.
Prices of basic food and non food commodities are skyrocketing by the minutes in the market, if mobile companies succeed in their gang up mission against the government to increase the mobile tariffs will continue to depreciate our shamble economy.
However, it will be good for mobile users in Sierra Leone if government officials see reason to reduce mobile the tariff or leave it as it is or else, it gonna impacts negatively on the governing party (SLPP).
Citizens are therefore encouraging the management of Africell, Orange and Qcell to do the needful to rescue the poor who couldn't afford to live luxuriously.