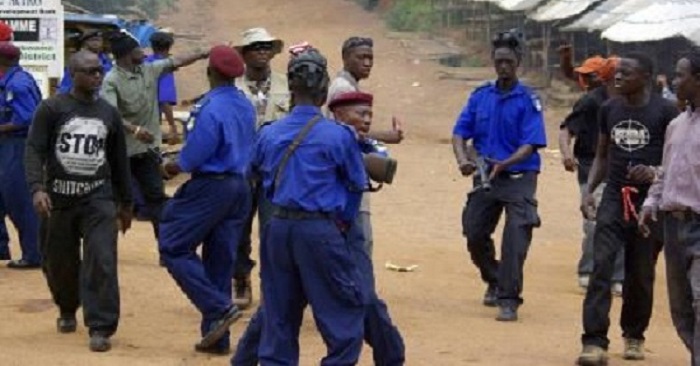 Sierra Leone Police Arrests Herbalist While Attempting to Kidnap And Sell Man For Le200 Million
Police in Kabala, Koinadugu District have arrested one Ibrahim Koroma, a supposed herbalist on charges of Kidnap.
This is according to information from the Divisions Media Officer Inspector S. Suma.
Joe Sesay, the complainant that brought the matter to the police attention, said he had been in negotiations with the said herbalist for three days in order for him to buy one Abdul Marah, a neighbor of the herbalist.
Suma said that the complainant was in negotiations with the suspect when he asked to be excused to go collect the money at home.
He instead went to the Police Station and alerted the police.
The complainant told police he was in negotiations with a herbalist to buy someone for 200,000,000 ( two hundred million leones of which the initial price was 500,000,000), of which when payment is made the victim will then be kidnapped.
Police immediately upon receiving the information went to the scene and was able to arrest the herbalist.
"The team of officers arrested the suspect at 11:15 am and were surprised to see an individual who had been behaving abnormally before this time. He used to parade and sing in front of the Police Station for thirty minutes or more. But the extent of selling someone is unbelievable," Suma added.
The supposed victim and the perpetrator are both living in Kamasorkola community in the outskirts of Kabala Town within the Koinadugu District.