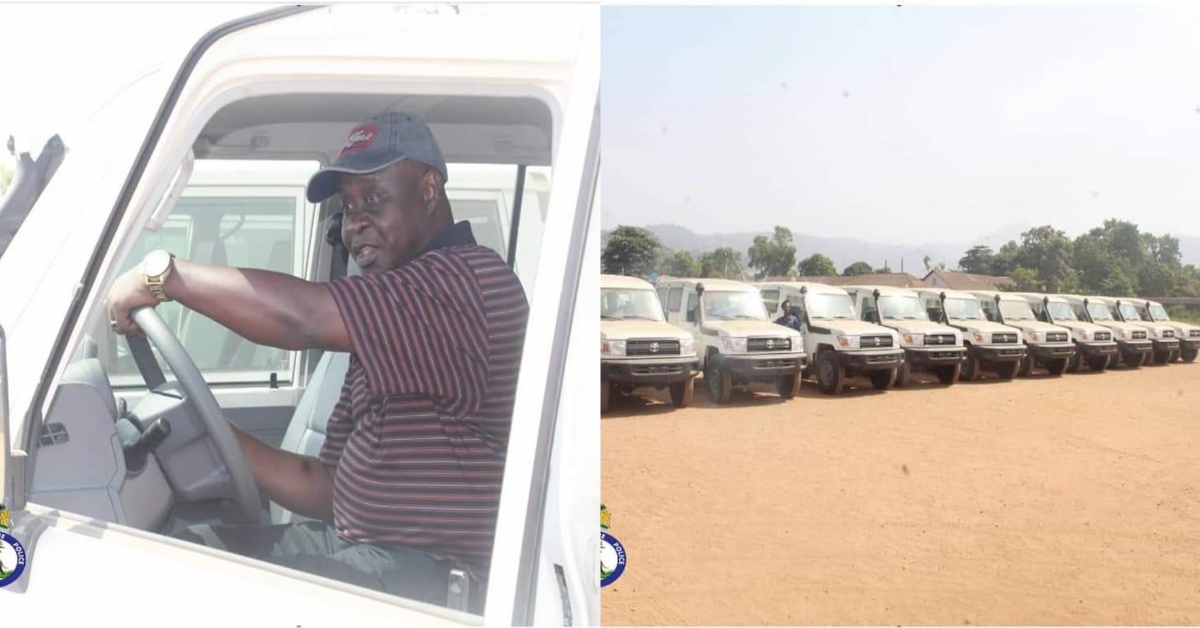 Sierra Leone Police Boosted With 60 New Vehicles and Patrol Boats
Ahead of the 2023 General Elections, The Sierra Leone Police has been boosted with 60 brand new vehicles and patrol Boats by the Government of Sierra Leone for the smooth operations of their various divisions all over the country.
IGP William Fayia Selluwhile inspecting the first batch of thirty brand new Land Cruiser pickup vans at Kingtom Police Barracks, IGP William Fayia Sellu said the arrival of the vehicles was timely and highly appreciated as most of their operational divisions, especially in the provinces, are in desperate need of vehicles to fast track their operations.
He thanked President Bio and his Government for providing them with these vehicles at this particular time when general elections are just five months away.
IGP Sellu noted that it's a significant boost to the Sierra Leone Police in executing their core duties and responsibilities in a timely and effective manner.
He affirmed that the Police Patrol Boats will be deployed in Bonthe District and other riverine communities in the country for prompt and effective policing.
IGP Sellu further confirmed that they are presently distributing the vehicles to various divisions all over the country, while they await the soon arrival of the remaining vehicles.