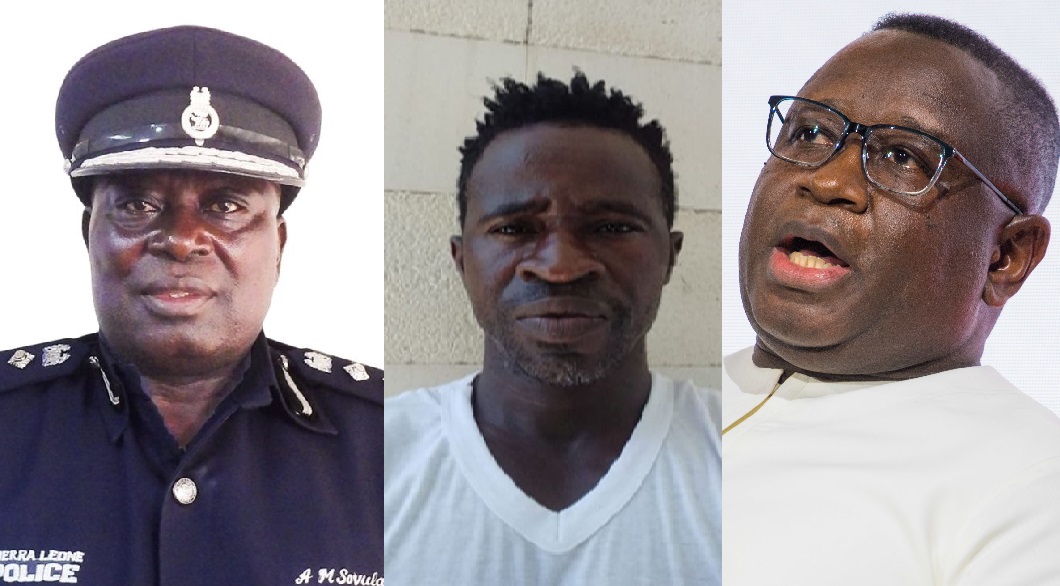 Sierra Leone Police Declare Mudslide Survivor Wanted For Organizing Protest in Front of Maada Bio's House
The Sierra Leone Police (SLP) in a press conference has declared the former member of the Revolutionary United front (RUF), who also doubles as one of the August 14th 2017, mudslide victims Francis Sankoh wanted.
Such request according to the police was due to an illegal protest organizes by Sankoh and other survivors on 28th February 2018, at the residence of President Maada Bio in Freetown demanding for government support and assistance, where they were chased out by security officials.
The Police informed the press that Francis Sankoh as a ring leader, converged with his colleagues in a protest without having the necessary permission from them to do so, which they say created an unnecessary pressure on the side of the institution.
According to a member of the protest Abu Sesay "The reason why we decided to come out is to send a strong message to the government about our plight."
He noted that ever since such disaster occurred, the government has made little or no effort in relocating them. He said some of them have lost their entire family and all of their properties worth billions of Leones have been destroyed.
"At this moment we don't have anything in our mist and our lives are at stake," Sesay stated.
According to information also gathered by Standard Times Newspaper that due to such a protest, the SLP are not only looking for the ordinary protesters but mainly focusing on the ring leader Francis Sankoh for organizing such a protest about their relocation process.