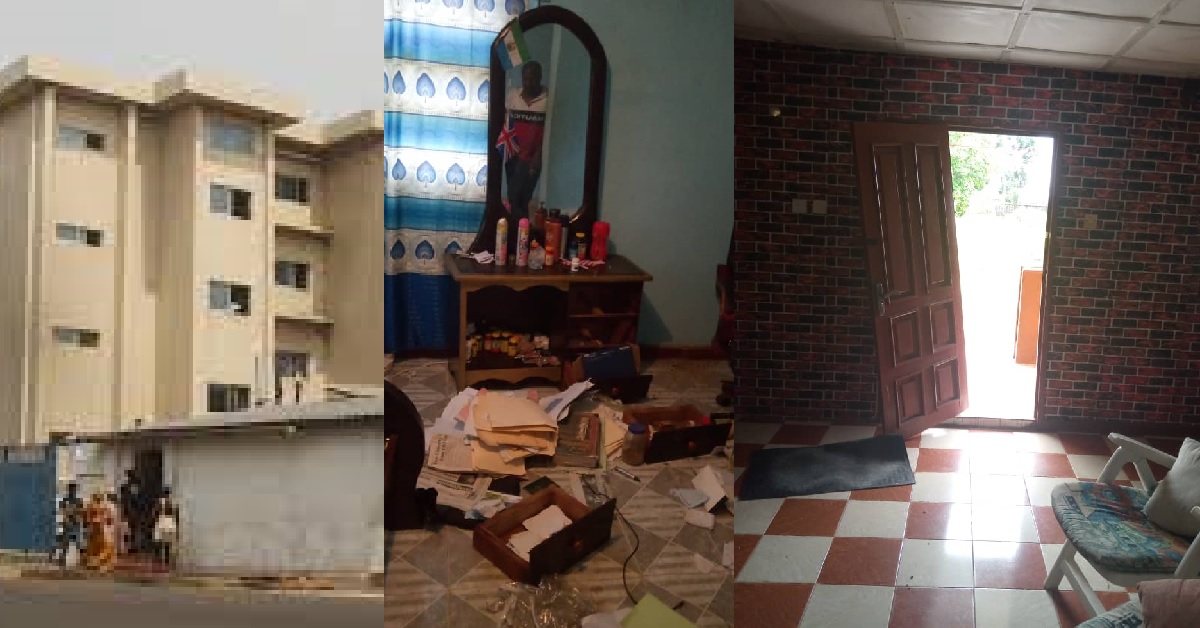 Sierra Leone Police Detains Lawyer Pius Sesay After Armed Robbers Attacked His House
Armed robbers raided the home of firebrand lawyer, Pius Sesay in the early hours of Tuesday morning, August 16 and rifled through documents, destroying his briefcase and lockers in his bedroom, looking for a certain document.
Before the robbers, who were visibly armed with pistols and iron bars, left the lawyer's home, they have ramshackled it and left a trial of damage to the tune of millions of Leones. A number of wooden doors were ripped off their hinges with crow bars, legal papers in folders strewn across the floor in the bedroom, and drawers forcefully broken and abandoned.
As if the trauma is not enough, Adonkia Police Officers with orders from above arrested Lawyer, Mr. Pius Sesay on allegations he had broken into his own home and stolen his own documents. However, the Attorney General and Minister of Justice, Mr. Brewa, it was that had ordered for Lawyer Sesay's custody.
Lawyer Sesay has been detained at the CID since Saturday, 21st August, 2021. Rumors milling around say the legal luminary, Lawyer Pius Sesay, who has been in a legal tussle with the Minster of Justice following his interfering conduct into a civil matter with the Chinese Company, CCECC, has been singled out to be taught a brutal lesson by the Minister.
"Pius is treated 'like a common criminal with Orders from Above.' We would have thought that the police no longer follow Oders from Above because the Chief Minister had advised against it when he met the IG," said Messrs Sesay & Shangarie.
"The judiciary is going backwards under the SLPP," a lawyer replied.
It could be recalled that Lawyer Sesay was arbitrary arrested and detained last July in 'Orders from Above' being given to the police by Mr. Brewa to protect the Chinese Company CCECC's interest over a case that has been won three (3) times in High Court against by Messrs Sesay and Shangarie & Co.