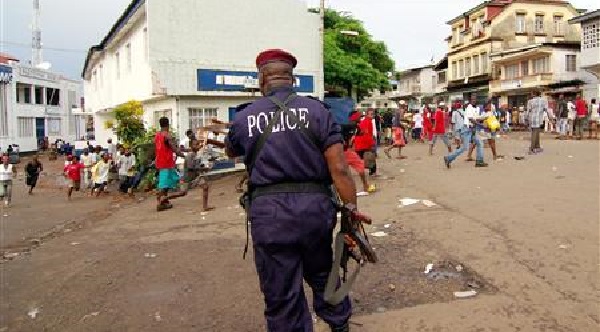 Sierra Leone Police to Investigate Alleged Underage Voter Registration
Assistant Inspector General Police (AIG), Mohamed Brima Jah, the Director of Crime Services at the Sierra Leone Police, has disclosed that, plans are set to institute investigation into findings from the Electoral Commission for Sierra Leone (ECSL) following some underage citizens who have registered to vote in the June 2023 elections.
He made this disclosure during the usual press briefing on activities of the SLP at the Sierra Leone Police Headquarters in Freetown.
It is noted that, ECSL mounted an investigation into the matter and have come up with findings which has been submitted to the Sierra Leone Police for their own further independent investigations to ascertain and effect actions respectively.
In his statement, the AIG informed the public on a clarification that, the ECSL has initiated investigation and that they (SLP) have received their findings which indicated that, there was several underage registrations done by some citizens who claimed to have reached the voting age.
He urged the commission to take appropriate measures in that direction.
He maintained that, the SLP will constitute a very serious investigation into the issues adding that, they have already communicated the issues to all regional commanders across the country to ensure a positive work delivery and response at different levels and when the need arises.