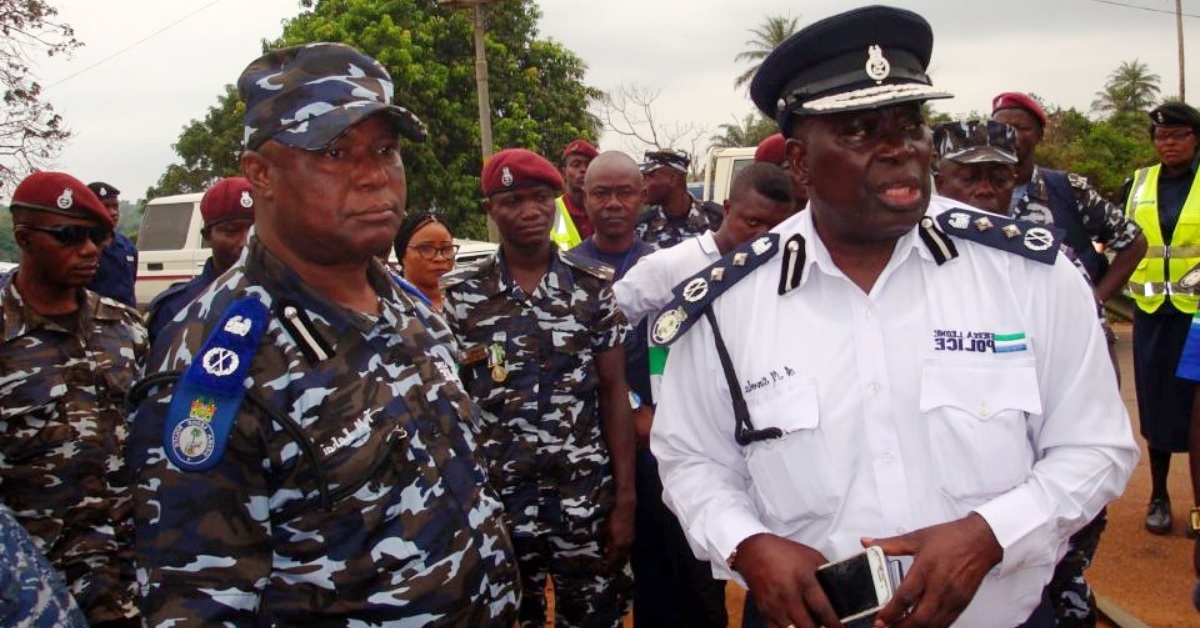 Sierra Leone Police Updates The Public on Recent Developments in The Force
The Sierra Leone Police has held a press conference updating the public on recent developments in the police force.
Director of Operations, AIG Amadu, highlighted that the Police have done a lot in terms of the investigation of crimes across the country, adding that the Police Force have always worked that to maintain peace and stability in the country.
Mr Amadu explained that Inspector General of Police accompanied by other officers went to Nigeria to witness the graduation ceremony of some ten top Sierra Leone police officers who were in Nigeria for Strategic Command Course at the Nigerian Police Force. This training, according to AIG Amadu, will bring fresh ideas into the Sierra Leone police.
AIG Amadu noted that general promotion in the force is on and that some big police officials will be moving out of Freetown to the provinces to ensure every deserving police officer is promoted.
He added that the police have provided uniforms to the OSD and other uniforms, including rain coats for the Force across the country.