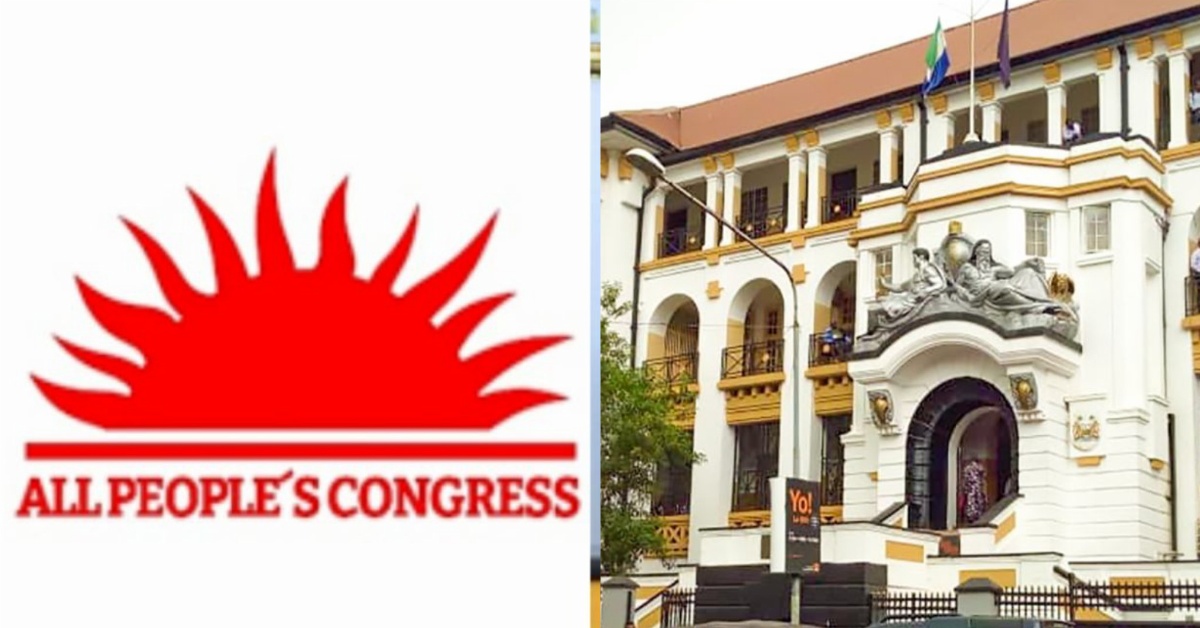 PR System: APC Threatens Legal Action
Publicity Secretary of the main opposition All People's Congress (APC), Sidi Yayay Tunis, has reportedly threatened to consider a legal challenge following announcement last week by the Electoral Commission of Sierra Leone (ECSL) informing that the 24th June, 2023 multi-tier elections will be conducted using the Proportional Representation (PR) System as ordered by His Excellency President Brig. (Rtd) Julius Maada Bio. 
The APC Publicity Secretary was quoted in some quarters as saying that the President's decision to order the PR System for the next national elections was "ill-advised" and that they were going to challenge it in court for the interretation of the Supreme Court.
According to a press statement from ECSL, "In accordance with Section 35(A) of Subsection 3 of Section 38, "the President may, after consultation with the Electoral Commission, direct that such election shall be conducted on the basis of the existing Districts in a manner to be known as the District Block Representation System instead of constituencies."
On 19th October, 2022, therefore, the ECSL held a consultative meeting with President Bio to update him on progress relating to the Boundary Delimitation exercise being undertaken by the Commission and consequently, on the following day, the Commission received a correspondence from His Excellency the President to which the ECSL was directed to use the District Block an PR System for the conduct of the 24th June, 2023 multi-tier elections.
Not only has the main opposition APC vehemently condemned the use of the PR System in the next national elections, it has also threatened to challenge the decision in court, while the Deputy Leader of Coalition for Change (C4C), Hon, Sahr Francis Bhendu, has said the PR System is "undemocratic, unfair and unacceptance."
He challenged that if they were to decide the PR System in Parliament, he would resist it for the sake of democracy, noting that should Paliament refuse to debate the issue, he would continue to engage international partners as a way of expressing his disapproval of the PR System.
While the opposition political parties are vehemently opposed to the PR System, many concerned citizens are in suppot of the system gtiven its multiple advantages over the first-past-the-post or constituency system, such as ending the expensive campaigns by candidates, the non-existence of by-elections, broadening of representation to the extent that the voice of the minority will be heard in the House of Representation, reducing financial burden on Government for Boundary Delimitation exercise and funding of by-elections, amongst other merits.