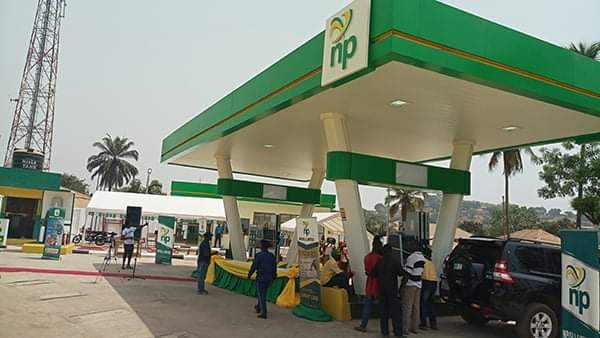 AS PRA Monitors Sales of Petrol & Diesel, Chairman Baluwa Calls on OMCs And Dealers to Serve The Nation
The Executive Chairman of the Petroleum Regulatory Agency, Brima Baluwa Koroma, has called on oil marketing companies, dealers to serve the people by ensuring the availability of petrol, diesel in the country.
While addressing various gas station owners in Freetown yesterday, Chairman Baluwa, described fuel as an essential commodity that should be made available to the public, and also reminded OMCs and dealers to follow one of the dictates of their license conditions that mandates them to make available their products to the public.
Emphasizing on the critical role of the sector, he said that the downstream Petroleum is a sector that His Excellency President, Julius Maada Bio, is closely monitoring to ensure the sustainability of products despite the global challenge.
"No Government would want to increase pump prices taking into consideration the plight of its citizens. The recent announcement of pump prices to Le15, 000 for a liter, was done to ensure the availability of products in the country since every country is suffering from the European crisis. We are a net-importing country that is bound to face the shock of the high rise in global oil price, but for us, we have a magnanimous leader that has been taking some intervention modes for the people not to suffer the crunch of the crisis. Therefore, we call on every player in the sector to show understanding at this moment", he said.
The daily monitoring of gas stations by Chairman Baluwa and team has seen the return of sales of petrol and diesel across the country as some dealers were shutting down their stations to the public in anticipation of another increase.
"This is a crisis that the world is going through, and I want to admonish oil marketing companies, dealers to work as one to serve the people of Sierra Leone," he appealed.
Commercial drivers that were interviewed, commended the government for ensuring the availability of products at an affordable rate, as they were buying from hoarders above the Fifteen Thousand Leones announced by the government.
"It is no secret that the Russia Ukraine Conflict, has escalated the price of oil which has made some countries sell at a higher price. As a commercial driver, without fuel, I cannot feed my family and others will not be able to carry on with their various activities. The agency is doing well to ensure the availability of fuel at gas stations," said Moriba Silla, a taxi driver.