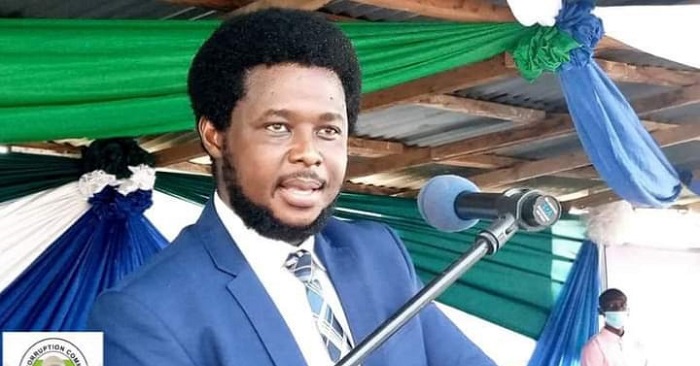 "I Am Preparing For War in a Time of Peace" – ACC Commissioner, Francis Ben Kaifala Laments Laments
The Anti-coruption Commissioner Francis Ben Kaifala has revealed to his two daughters that he is preparing for war in a time of peace.
He made the said paradoxical statement on his Facebook page narrating his Questions and Answers Session . After using his salary to buy sophisticated law books to add to his revered library, the Commissioner ignoring Santa and Everyone during this Festive Season to rest.
Key amongst the books the Commissioner purchased is the 43 Volumes of the third Edition of "Halisbury's" Laws of England and full 23 volumes of Butterworths precedent, form and the Encyclopedia of Precedent.
Kaifala made his paradoxical statement against the backdrop of his daughters being shocked at the pile of books waiting to be transfared to the shelves"
The Commissioner clarifies what he envisages that " I am preparing for war in a time of peace. One day I may not be working as commissioner or in some big government job anymore, I may be back in court and I want to be prepared to make those hair wig wearing lawyers run for their money, like I used to. I miss being a lawyer sometimes"
He further explain to his two lovely daughters how he use to borrow law books from senior collegues . An Idea which he considers not helpful to have always borrowed from those he competes with.
Considring the availability of enough law Books in his shelves, the Commissioner further admonished his daughters that if they would choose law as their carreer path, they would not have have to go through all what he endured as a first Generation lawyer
Kaifala shed his perspective about the attributes of a good lawyer . He stated that a good lawyer does not need to read all the books to know all the laws; he/she just need to know where to find the laws in the books.
He gave his daughters assurance that he will return someday to showcase his legal prowess