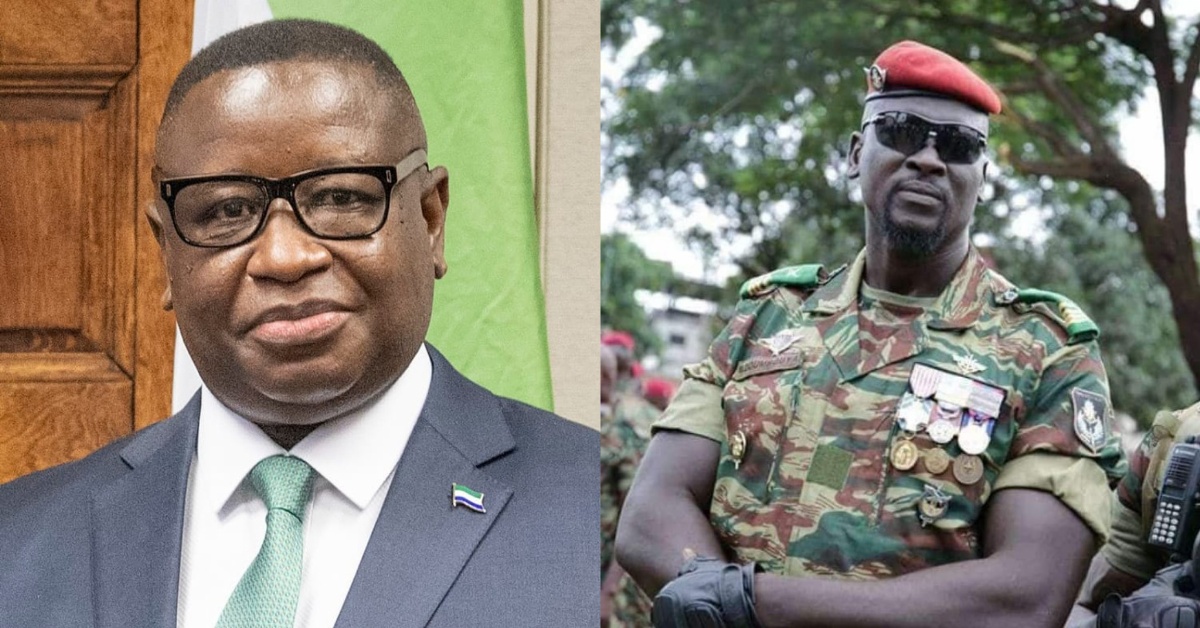 President Bio May Play Crucial Role in Guinea's Democratic Transition
Over the weekend, Guinea's military strongman Colonel Mamady Doumbouya made his first international trip out of Guinea to Sierra Leone since he ousted former President Alpha Conde in 2021.
While Guinea shares boundaries with Liberia, Mali, Senegal, Ivory Coast, Guinea Bissau, and Sierra Leone, the cultural and bilateral ties between Guinea and Sierra Leone are greater than other countries in the Mano River Union basin.
Colonel Doumbouya's coup was described as a necessary evil for Guinea after president Alpha Conde's unpopular third term in office bid plunged the country into chaos and anarchy.
Just like President Bio who led his country to a peaceful transition in 1996, Colonel Doumbouya overthrew Alpha Conde with the hope of restoring peace and civilian democratic rule in Guniea and he has been assiduously working towards that path.
Hopefully, he would be the first military officer in Guinea to take power and handover to a civilian government should everything work according to plans.
In his address, Colonel Doumbouya said that His Excellency President Dr. Julius Maada Bio, was the first leader to pay him a visit immediately after he took power in Guinea and since then, he sees him as an elder in the region.
"We visited President Bio to show how his country has been supportive to our country Guinea since we came to power," he said.
That is what Guinea needs now than imposing restrictions or threatening to cut ties with them.
Alpha Conde's long spell and power struggle in opposition days, proved nothing different when he took power in Guinea as he made an unpopular referendum that paved the way for him to be elected as President for an unconstitutional third term.
Since Doumbouya took power, he has been working towards promoting peace in a country that is still struggling to establish a democratic state, and consulting President Bio as a former military leader was not only timely but key in restoring democratic rule in Guinea.
While Colonel Doumbouya is striving to bring back civilian rule in Guinea, he needs the experience and expert opinion from people like President Bio whose leadership continues to be admired globally.
As the Chairperson of the Committee of 10 (C-10) on the reform of the United Nations Security Council, and Chairperson of the Africa Peer Review Mechanism, President Bio has already affirmed his support in whatever ways to bring peace and restore civilian democratic rule in Guinea.
Therefore, his role in restoring democracy in Guinea cannot be overemphasized.