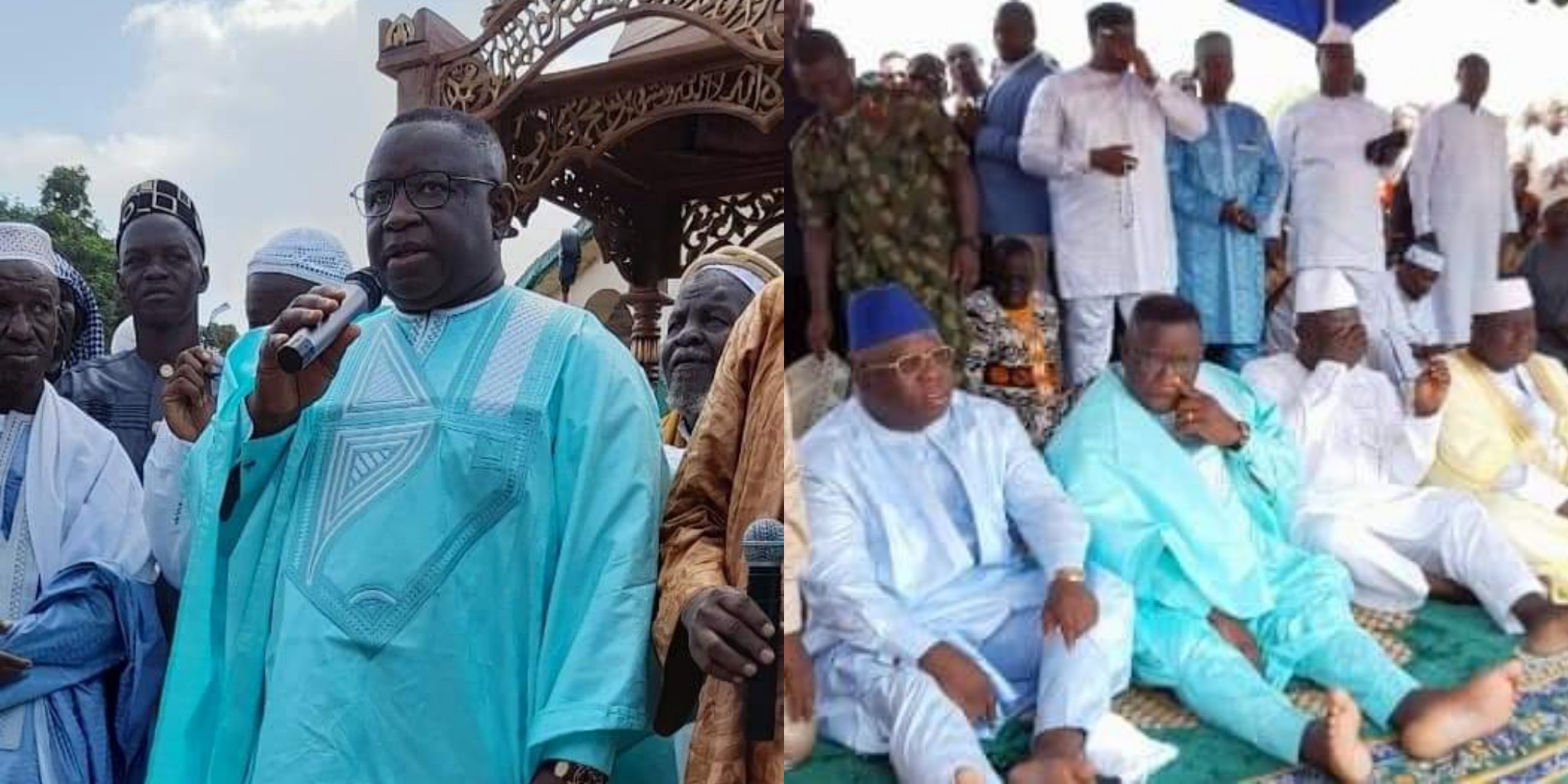 President Bio Reportedly Faces Embarrassment in Kono
According to reports, President Bio faced another embarrassment yesterday in Kono, in Eastern Sierra Leone, where Muslim worshippers walked out as he was about to speak at the Islamic Field.
Mohamed Taimeh reports that, "first, it was the school-going pupil as they cried and roared: "Food Nor Day, light Nor Day". Now, thousands of Muslim worshipers have sent a very strong message to President Julius Maada Bio once again in the Kono district as the worshipers booed at him in their thunderous voices 'Natin We Nor Want for Yeri, D Lie Do'. (Meaning – We do not want to hear anything. The lie is enough).
He added that the president security officers were seen harassing and threatening peaceful worshippers with arrests should they leave the Prayer Field.
"Like manners from heaven, the no-nonsense worshipers walked majestically to their houses and left behind the bunch of desperados," Taimah noted.
"Seeing people jumping fences running away from the failed and disgraceful President Bio. The people are tired of the lies, arrogance and so many failed promises coupled with the excruciating economic hardship," he added.
Videos of people vacating the Prayer Field hit the social media. People were visibly annoyed that President Bio wanted to talk to them. People rushed out of the Islamic Field through a small door of a wall fence.
President Bio and his entourage, including the First Lady Fatima Jabbe Bio were at Kono to observe this year's Eid-Ul-Fitri prayers.
Check the video of people leaving the praying field below 👇🏽