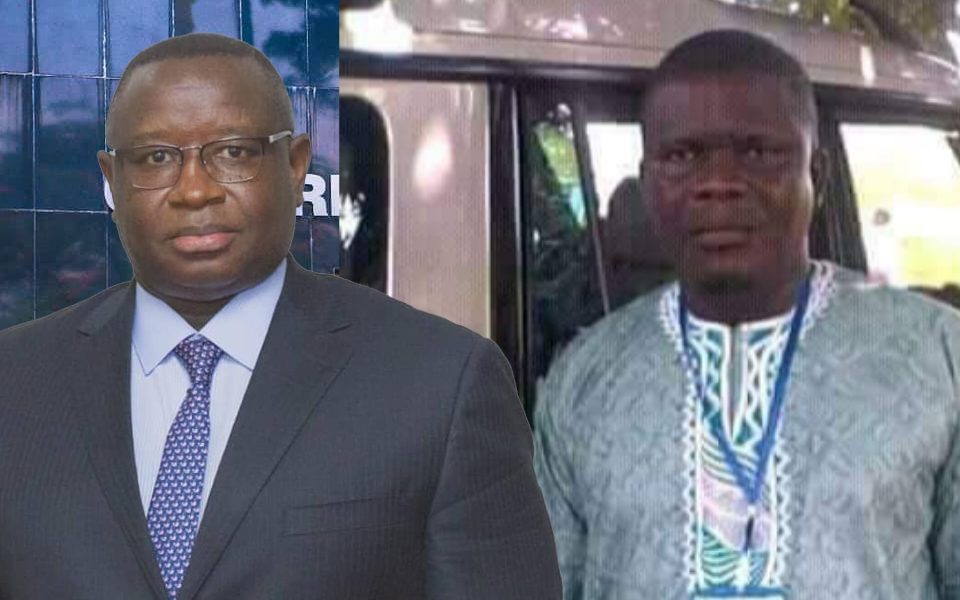 President Bio Suspends Minister Abu Koroma Indefinitely
President Julius Maada Bio has suspended Indefinitely Abu Abu Koroma, the Resident Minister, North over statements he made that completely "misrepresented the Government and His Excellency's position on maintaining law and order within the laws of Sierra Leone."
This development comes after a video emerged over the weekend where the Minister had called for a shoot-to-kill policy in the country.
In the video, now trending on social media, the minister was seen addressing men in face masks in the presence of some members of the security forces.
Although, It is unclear where he was addressing them but he warns them against being used by politicians to foment trouble.
In his words, "I heard there was riot in the area which is why I came here myself". He continues, "We will kill you if death is what you prefer. We will disable you so you sit at home." He added that, "Any youth who misbehaves we will break your legs and go after your mother and father".
In recent days there have been spate of violent incidents in various parts of the north and west of Sierra Leone with several cases leading to deaths.
The president, in a nationwide address on Friday blamed the incidents on the main opposition All People's Party (APC).
In his address, President Bio said that "any act of violence will be dealt with within the broad spectrum of the law. Citizens have an obligation to obey law and order. Those who think that by fomenting trouble and inciting violence in this country, they can derail and distract the government from fighting corruption, attracting investors, and meeting its promise to deliver development of this nation, know now that you will lose this fight."
In its press statement on Sunday, the President described the words of Minister Abu Koroma as "unacceptable conduct" while emphasizing that the government will address lawlessness and incitement of violence against the state only within only within the constitution and laws of the Republic of Sierra Leone.