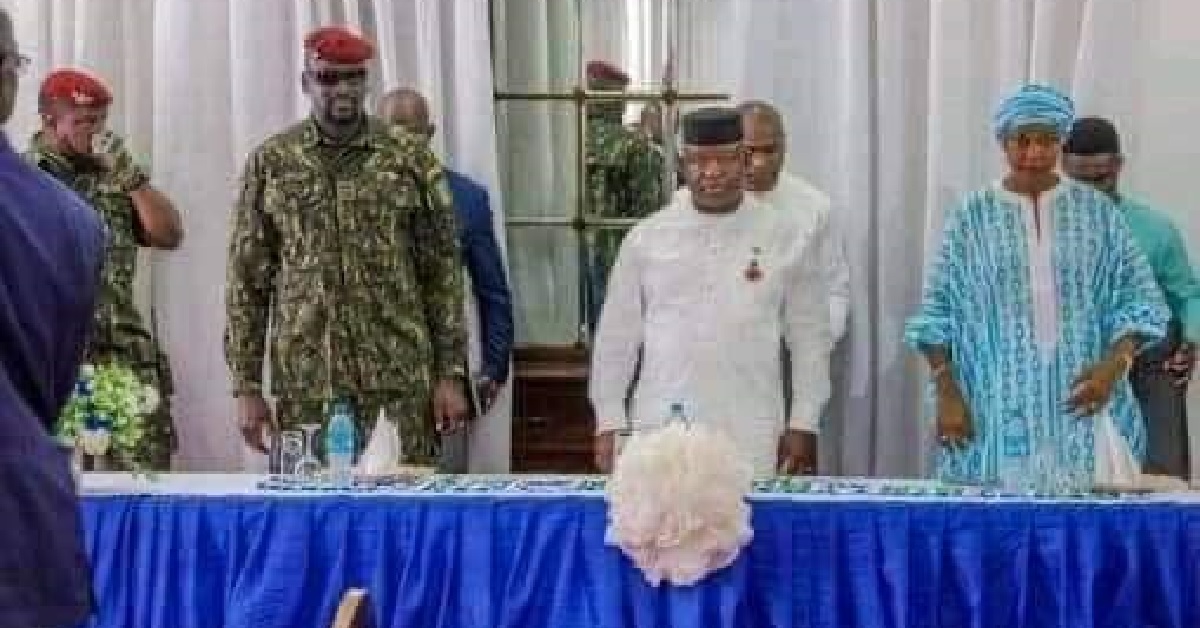 "There is a Time For Everything" – President Bio on Yenga Dispute With Col. Mamady Doumbouya
President Bio says the issue of the disputed border town of Yenga is a deep-rooted problem and the Guinean Military Leader who visited him in Freetown yesterday needs to understand it properly before he could attempt to resolve it with him.
"There is a time for everything; when establishing a relationship you need to make it stronger before bringing up certain things," he says when responding to questions on live television from his farm in Masiaka where he took the Junta leader.
The President says Col. Doumbouya has promised to deal with some issues they discussed immediately, "We have smaller issues he has promised to deal with immediately starting tomorrow," he says.
On his part, Col. Doumbouya says his one-day visit to Freetown is to reciprocate the visit by President Bio to Conakry in October 2021.
In February 2021, President Bio and then President of Guinea, Prof. Alpha Konde signed a Communique in Conakry to reactivate the work of a Joint Technical Committee on Yenga.
Conde was ousted in a coup-de-tat by Col. Doumbouya on September 5th, 2021 announcing the dissolution of the constitution and government.