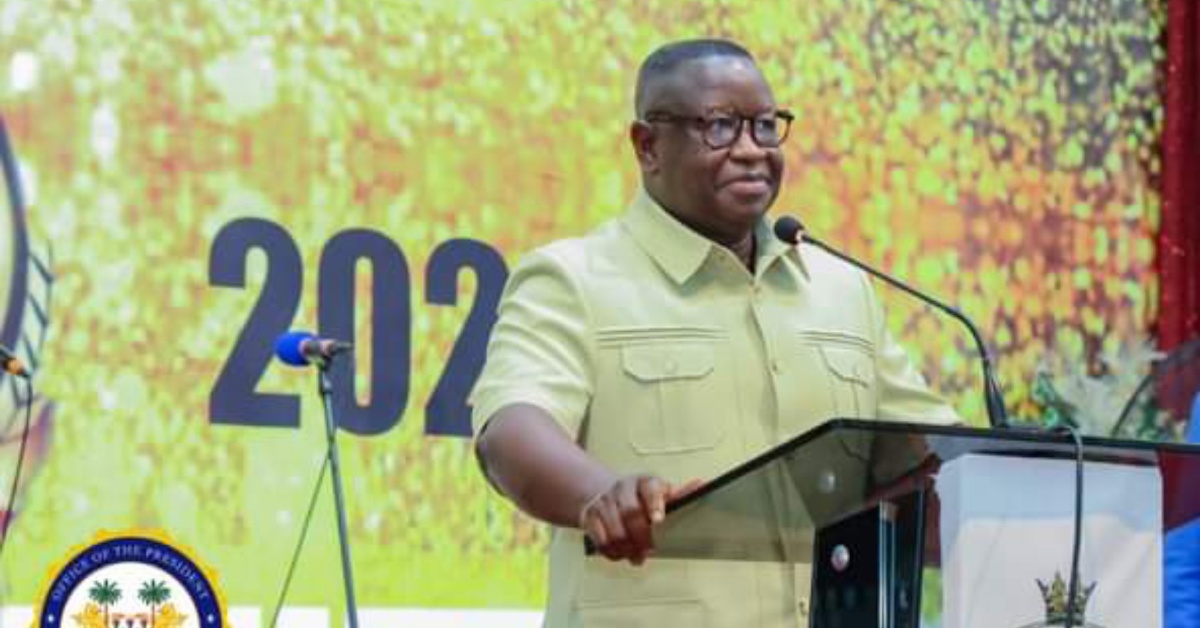 My Promotion as President Came From God – President Bio
His Excellency President Dr. Julius Maada Bio has graced the grand opening and launching of the 30th Edition of Encounter 2022, at the Living Word of Faith Outreach Ministries International, saying that his promotion comes from God.
"I stand before you as the President of the Republic of Sierra Leone, not by my wisdom, might, or money, but it is a promotion that comes from nowhere else but from God. I feel blessed and that is why I take my job seriously. When God assigns a job to you, you cannot do anything less than give it your best. That is what I try to do every day when I wake up.
"I thank the church for inviting me to this encounter in 2022, though I may not be here at the end. So, I am here on the first day and my next encounter is going to be in June 2023. So, I have honored your invitation and I am inviting you to my encounter with your votes. Sometimes we read the Bible and forget to play by it".
President Julius Maada Bio reminded the congregation that when he chose human capital development for Sierra Leone, it was because he had his first stint in office as head of state when he was just in his twenties.
"We can say that was by accident or I came by the bullet. But this time, I came by the ballot. It would never have happened again without the will of God. In the intervening period, between that time and 2018, I have had several moments of reflection on how I can change the face of this nation, and how we can all live happily in harmony".
"I did not choose this for the vote, I chose it for the future of this country. I am not a leader for politics, I am a leader for development. I cannot embark on policies that will seek your votes, I embark on policies that will make us grow as a nation. No nation in the 21st Century is going to embark on sustainable development and be part of the greater world if it doesn't have an educated population," he stated.
Bishop Akintayo Sam-Jolly, General Overseer at Living Word of Faith Outreach Ministries International, the general overseer of Living Word Faith Outreach Ministries International, stated "Our prayer is at the heart of God, who brought him into the Presidency and will cause him to succeed. For God so loving, for his testimony and the good of the nation. Do not attack a man who is driving your car, because you will never know what it is until he gives you the steering wheel to drive".
The man of God added "If you want to receive the blessings of God, you have to receive his word. As we launch the 30th Edition of Encounter 2022, I know that God is going to transform you in a mighty way. I need you to pray and ask God to speak to you".
When officially launching the opening of Encounter 2022, General Overseer of the Flaming Evangelical Ministries International, Bishop Dr. Frederick Abu Koroma, said that "Where there is glory, there is liberty and we will see the glory of God because I do believe that heaven will be opened. When there is an open heaven, miracles become easy. On that note, I firmly declare the encounter open".