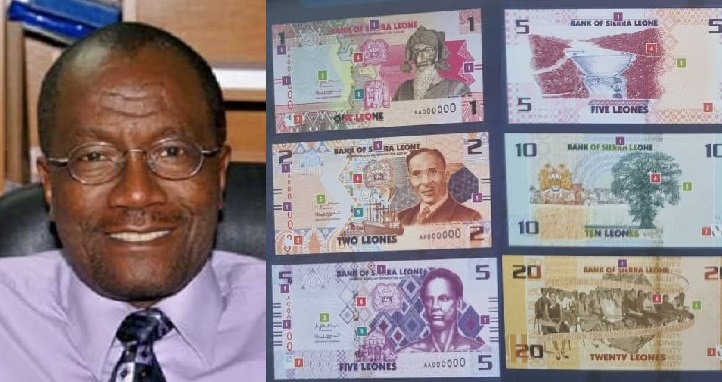 Bank of Sierra Leone Commences Public Education Over Re-Denomination of Leone Notes
Bank of Sierra Leone (BSL) has recently staged a floating parade from the bank headquarters on Siaka Stevens Street and Gloucester Street to the BSL Staff Recreation Complex at Kingtom in Freetown to sensitize the general public on the features of the re-denominated Leones that will have to replace the current resized Leones in circulation.
The well-attended floating parade brought together Sierra Leone's popular musicians and local comedians together with various commercial banks in the country including Sierra Leone Commercial Bank (SLCB), Rokel Commercial Bank (RCB), Vista Bank amongst other financial institutions.
In his brief speech at the Bank Complex at Kingtom, Governor of the Central Bank, Professor Keifala Kallon said the re-denomination of the Leones was about resetting the currency and that it is a step forward in enhancing economic growth.
The Bank Governor therefore urged Sierra Leoneans to embrace the new currency and refrain from attaching negativity to it, adding that the changing of notes will not affect the value of the money in any way, as both old and new notes will carry the same value.
Professor Kallon assured that the Central Bank would dedicate itself to protecting the value of the new currency, reiterating that the changing of notes is to make the country's economy to boom as well as to make Sierra Leone a better place.
The Bank Governor thanked the entire staff for making the re-denomination process a reality. He assured that the Bank would not only roll out its sensitization nationwide but would also ensure every Sierra Leonean get better understanding of the new currency before it would be introduced.