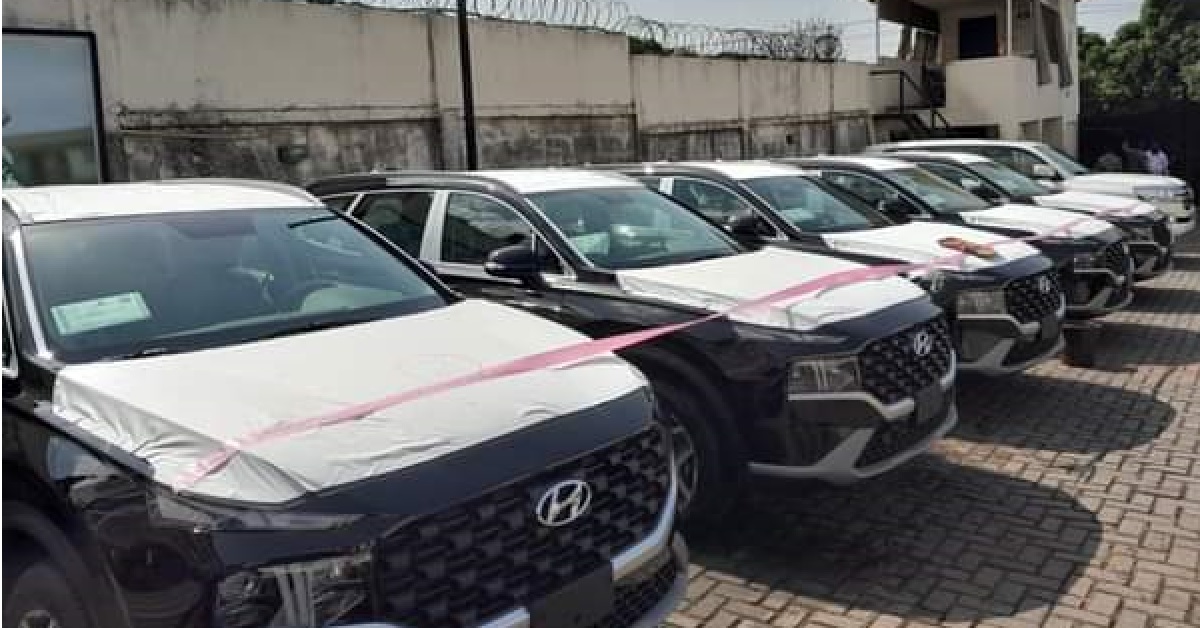 Republic of Korea Presents New Vehicles to Maada Bio Foundation 
Mahesh Nandwani, the recently appointed Honorary Consul of the Republic of Korea in Sierra Leone, gave five brand-new Hyundai SUVs to the Maada and Fatima Bio Foundation during a ceremony conducted on Thursday, December 8, 2022 at the First Lady's Office on Goderich in Freetown.
The Hands Off Our Girls Campaign, which was started specifically to raise awareness, influence policy, and support women and girls to have access to reproductive healthcare and treatment for conditions like Fistula and Cancer and to eliminate such abuses as early childhood marriage, gender-based violence, and rape, received five brand-new Hyundai SUV vehicles that were presented on behalf of the Republic of Korea National Red Cross.
Mahesh Nandwani, the Honorary Consul of the Republic of Korea in Sierra Leone, handed over the cars and announced that they had been donated as a result of a request the Foundation had made to the Republic of Korean Red Cross for the transportation of sanitary pads throughout Sierra Leone.
He continued by saying that the Korean government is aware of the positive working connection that already exists between Korea and Sierra Leone and that the donation will both deepen those relationships on a bilateral basis and advance issues affecting women and girls. The Consul stated, "I look forward to reaching further milestones in the near future."
The First Lady, Madam Fatima Maada Bio, thanked the Korean Red Cross and the government of the Republic of Korea for supporting their Foundation, which works for the Office of the First Lady, after accepting the donation.
She continued, "We asked a minibus and they have given us more than that. The project was approved in 2020 but there were a few problems along the way that delayed the arrival of the cars.
The First Lady praised Mahesh Nandwani, the consul, for his hard work supporting the Hands Off Our Girls campaign's national basket project through his private enterprise.
She added that the Koreans have now given the Maada and Fatima Bio Foundation more permission to perform more work in the country, saying, "We are glad that you have supported us throughout this period, from the COVID to Ramadan Donations and the basket fund." She pledged that the cars will be used for what they were designed for.