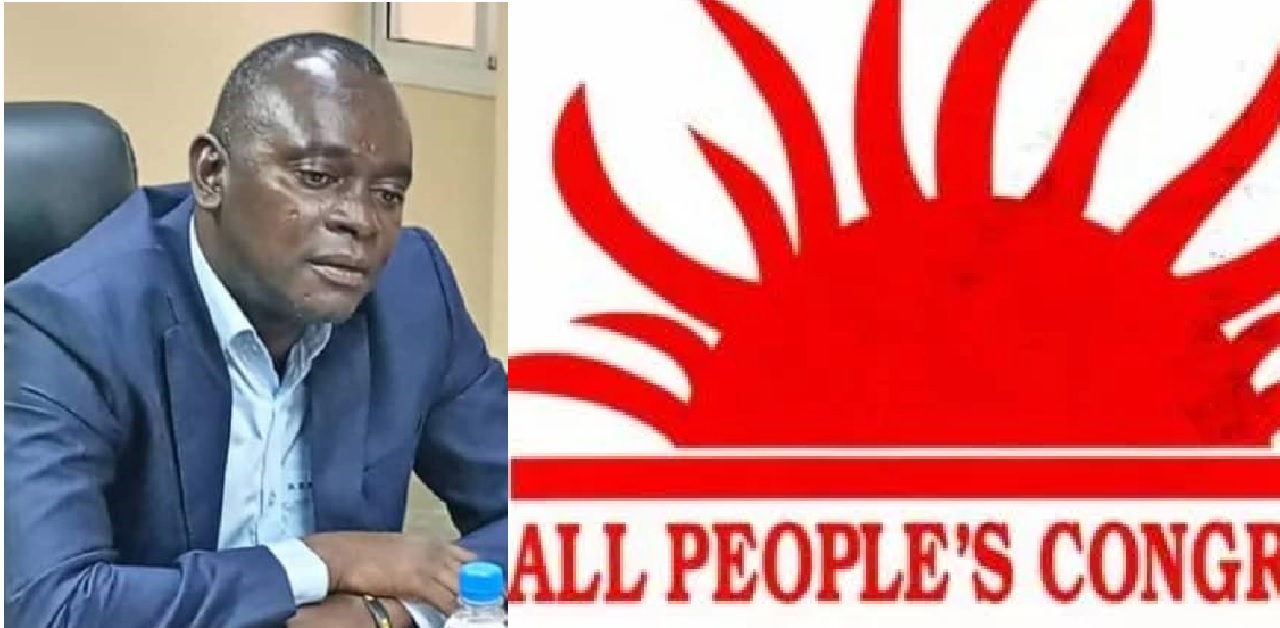 Robert Baoma Kowa Solicitor-General, Exposes APC-Party Thievery at COI And The Judiciary of Sierra Leone
Solicitor-General Robert Baoma Kowa Esq. former State Counsel in the Commission of Inquiry, was faced with a battery of Lawyers, Senior Colleagues, and Former APC-Party Attorney General, the special admiration bored by the audience in the Courtroom was based on the arguments to convince an Internationally recommended Nigeria of origin Judge and it Ghanaian Counterpart and Sierra Leonean retired Judge with a vast experience in law.
Robert Baoma Kowa Esq, had two worlds, The Criminal related allegations over misappropriation of funds and to stand firm on the declaration of the Government valuator over the Assets owned by Former Government Officials in the Ernest Bai Koroma 11 years of misrule Governance.
Many who witnessed the COI proceedings welcome his appointment as Solicitor-General. One natural gift embedded in Robert Baoma Kowa's style of prosecution was that for every argument he made, The audience whisper's a GUILTY VERDICT, Robert Baoma Kowa is perfect in his presentations, constructive in his arguments, and has a charismatic approach.
Robert Baoma Kowa Esquire, good performance at the Commission of Inquiry in the midst of challenges from Senior Defence Lawyers saw the sitting Judges convinced that, From a constitutional ambit, All 110 persons have cases to answer.
In his over 18 years of Legal Service, Robert Kowa Esq has won over 79% of cases, The remaining were negotiated for.
In his position as Solicitor-General of the Republic of Sierra Leone, Robert Baoma Kowa is pessimistic, That almost all State cases in the Courts of Law should at least be won, He heads an excellent team of State Counsels, Neither of them could be excluded from being the kind of person of trust to deliver State Functions, With their collaborative efforts, They show great distinction from the past.
Whether at Ecowas Courts or base, The team is well prepared to prosecute and defend Government-related cases at all times, But Robert Baoma Kowa's duties does not only limited there, He is a Law Reformer, He believes that the growth, Of population and changes in generation, also constitutes changes of human behavior In such cases, The law (s) should equally be readjusted to meet those demands.
In Civil, Criminal or Corporate Cases, Robert Baoma Kowa Esq deserves an integrity, Out of the 110 cases recommended by the COI Judges, 40 have gone through. Some sacrifice their stolen wealth and comforts without revenge or appeal. Others appeal for further hearings, But as the said matters are devoid of public opinion, Views, and commentaries, The Prosecutorial team still expresses optimism, that the Judiciary is unbiased and will give judgment, not on behalf of a given political party but the state which is Supreme of which the Rule of Law says: "NO ONE IS ABOVE THE RULE OF LAW".
At that long-awaited Press Briefing, A lot of issues we should know but rarely implemented came out. For example, Uncle Sankara Media Platform asked Solicitor-General Robert Baoma Kowa whether there is any provision in the Constitution of Sierra Leone that prohibits those found guilty of misappropriating state funds by a court of law should be prohibited from contesting for or occupying any other State Function.
Robert Baoma Kowa Esq answered in the affirmative and Quoted Sections 76-77 etc of the Republic of Sierra Leone Constitution.
Solicitor-General Robert Baoma Kowa's determination to score more goals is a welcome news, But that apart, Today, Robert Baoma Kowa Esq has won glory in the first instance, But Uncle Sankara Media Platform is concern about the implementation of certain criteria in our quest to minimize Corruption, If President Julius Maada Bio can ensure that all related individuals who have paid their monies or found guilty in the courts must say goodbye to politics and the Civil and Public Service, That will be another score among scores and Glory among Glories.