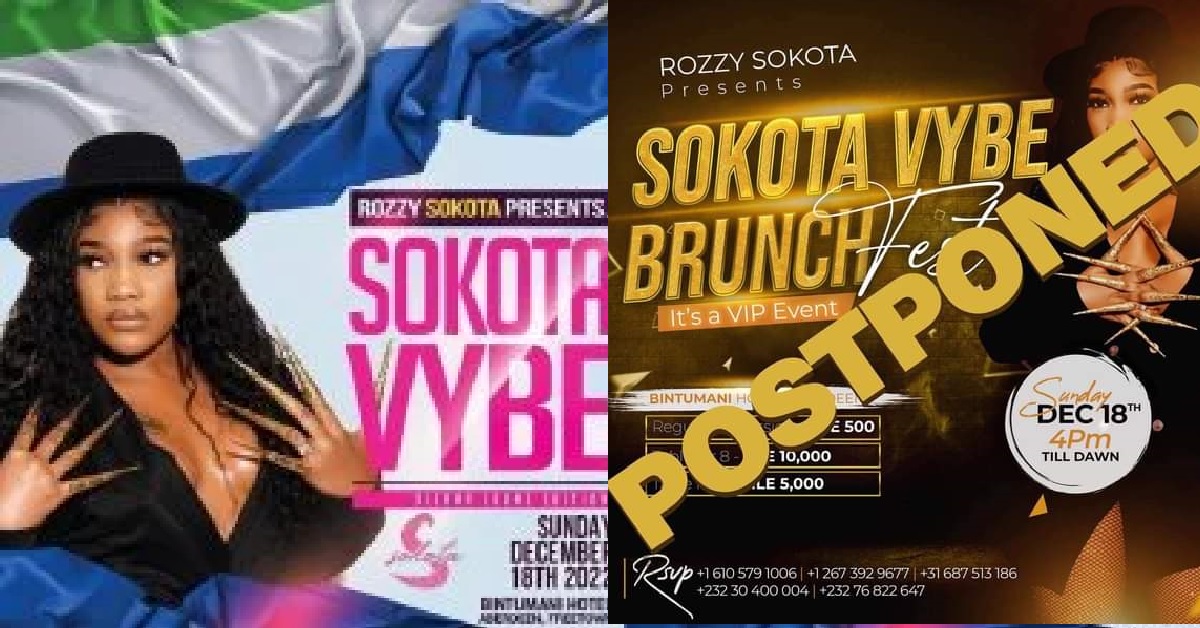 Rozzy Sokota Vybe Brunch Fest Postponed
The Sokota vybe Brunch Fest which was scheduled to have taken place on 18th December, 2022 has been postponed to an unknown date.
The news came from the management of the event on a press release expressing their distress over the postponement of the event. According to the management, it weakens them for their action but due to unavoidable reasons took the decision.
On the Rozzy Sokota and team the decision to defer the event was due to unexpected occurrences that were our outside their capacity to control.
The team realizing how well fans and supporters have been anticipated and prepared for the Brunch Fest, regretted and apologize for any and all inconvenience their decision will cause to fans. The Press Statement assured refund to all fans and supporters that have incurred expenses, especially patrons who had already paid for their tickets.
However, the team expressed gratitude for the unwavering support they have been shown over the years and assured fans to be updated on any further changes within the team in the future about the show.