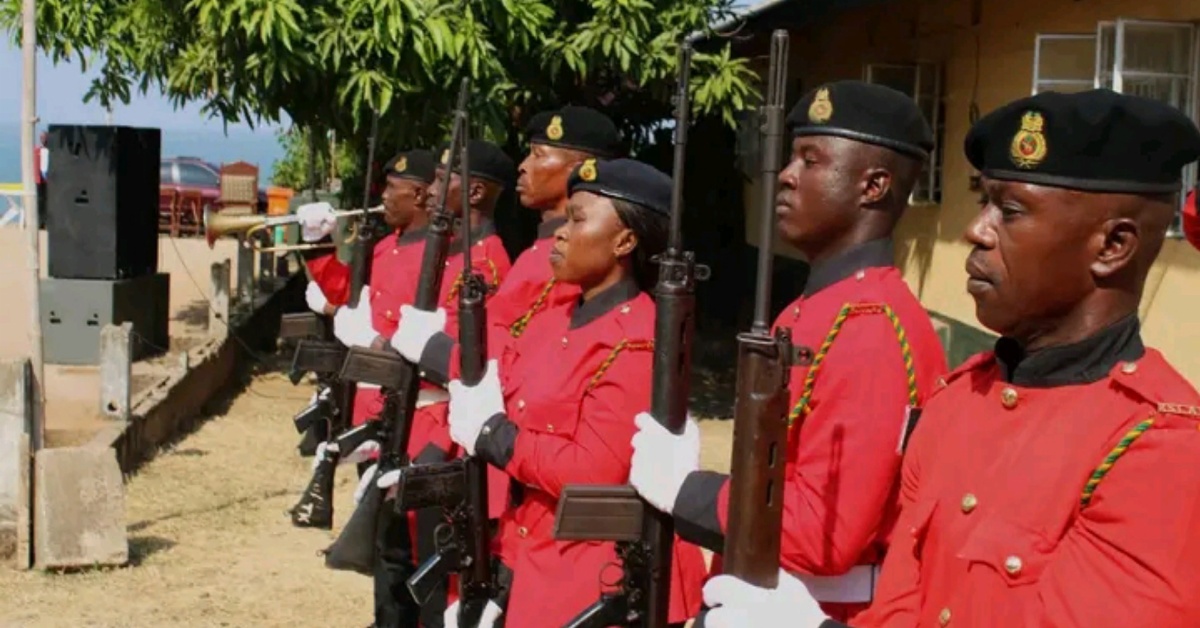 RSLAF Organizes Marching Ceremony For Newly Promoted Seargents
The Republic of  the Sierra Leone Armed Force (RSLAF) has on Friday 20th January 2023, organized a marching ceremony for their newly promoted sergeants.
The newly promoted sergeants were marched into the warrant Officers [WO] and sergeants [sgt] Mess in Juba, under the supervision of Sergeant Major Tholley
The Commander Joint Force Major General D Alpha congratulated the newly promoted sergeants, and also admonished them to showcased discipline and leadership in their daily activities.
He further cautioned all soldiers to remain apolitical as the country gears towards the June, 24 general elections.
The Marching ceremony signifies the first time the  Promoted Sergents can be part of the Seagents Mess.