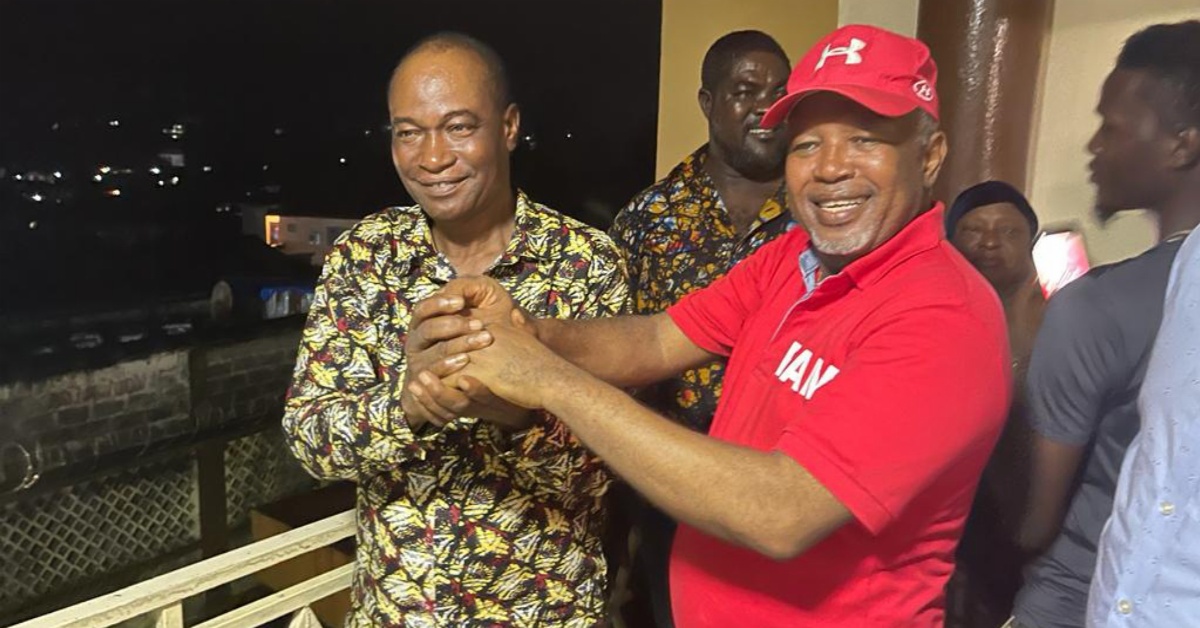 Dr. Samura Kamara Visits Alimamy Petito Koroma
Hon Ambassador Alimamy Petito Koroma, on Saturday 17th September, played host to Dr. Samura Kamara at his residence at Collegiate Road in Freetown.
What was meant to be a private visit by a brother to another brother, ended up having a political flavor?
Dr. Samura Kamara was accompanied by former Deputy National Secretary General of the APC party, Frank Kargbo Esq, who was greeted and welcomed to the Ambassador's residence by a handful of Petito's friends and supporters who are there almost daily
No sooner the neighbors saw the two men seated at the verandah, the voices of a good number of young people singing the APC Victory Song. The Councillor of that area also came and joined the visit.
At the end of all this, a general appeal for the unity and peace of the party was made by some people to which both men made profoundly committed responses
It is believed that when these two men decide to work together, it will only take a few days to reach out to the others and the APC will comfortably sail through.