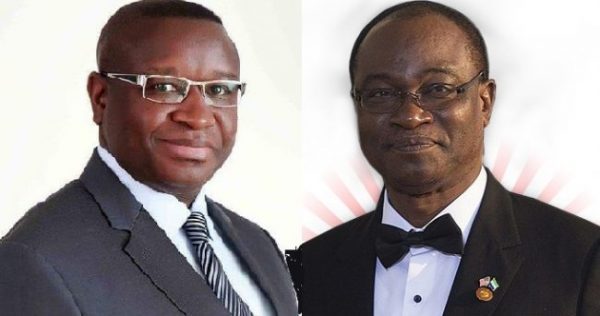 Samura Kamara Blames Maada Bio's Government For Companies Closing Businesses in Sierra Leone
The 2018 Presidential candidate of the main opposition, All Peoples Congress (APC), Samura Kamara has blamed the government of Sierra Leone for private companies leaving the shores of Sierra Leone.
He made this assertion on a social media post, following reports of Standard Chartered Bank and Iluka Resources Ltd. closing their businesses in Sierra Leone.
Samura Kamara stated that companies are leaving the country because they are not making profits, adding that, government and government officials, senior political party stakeholders must act to incentivize and create the enabling environment for companies to succeed.
He stated that, "Wrong monetary and fiscal policies, excessive rent seeking by the government, poor regulatory regimes, bad work culture, state capture of what are suppose to be independent institutions, good development Planning becoming subservient to political patronage, runaway inflation figures, no structured property market, limited or no guarantee for private property, unpredictable justice system, coupled with a person in a Bank Governor who is fixated on introducing hubris headline catching policies, people, in particular the young suffer the brunt of the actions by a failed regime."
According to Kamara, when a business leaves or goes under, majority young people become unemployed.
"As President I promise to enter into a social contract with national and international partners to create the enabling environment to attract FDI," he stated.
"As an economist, 40 years experience working with internationally renown institutions, I know what to do and have what it takes to fix a broken economy this PAOPA regime will leave us. With support from international partners and my fellow Sierra Leoneans, I will Build Back Sierra Leone," the APC presidential hopeful added.