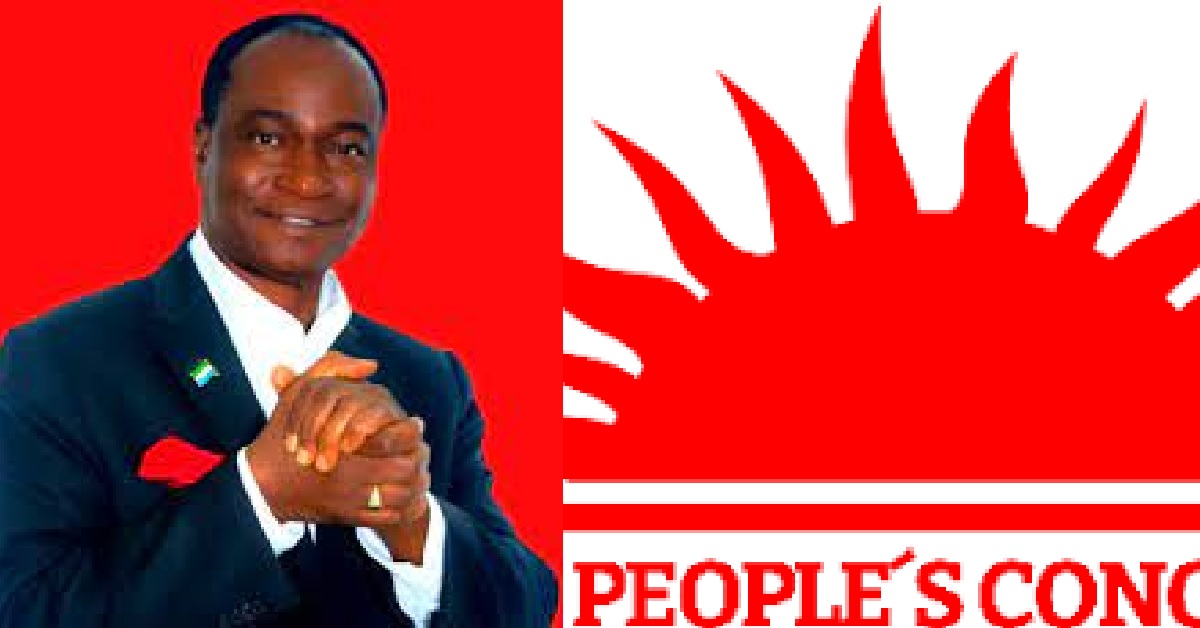 2023 Presidential Election: Samura Kamara is Confident of APC Victory
The leading flag-bearer of contender of the All People's Congress (APC) for the 2023 presidential ticket, Dr. Samura Mathew Wilson Kamara, has described market women as, some of his political strongholds". Saying that with their support he is confident that the APC will win the 2023 general elections.
Dr. Samura Kamara made this disclosure on Tuesday whilst commemorating this year's International Women's Day with visits and food donations to different market centres across the Western Area and Western Area Rural District.
The visits started with the donations of hundreds of food packs at the Goderich Market in the Western Area Rural District, right on to the Aberdeen Market; PZ and Abacha Street Markets, Guard Street and Hagan Street Markets, Wellington and Calaba Town Markets, and also at the Jui and Waterloo Markets.
Speaking to APC supporters at every market centre visited, Dr. Samura Kamara noted that the purpose of his visit was to personally commemorate this year's International Women's Day with them and also for the women of Sierra Leone to feel the sense of belonging in society.
According to Dr. Samura Kamara, "the development of this country is currently in the hands of women, most of them are breadwinners of their families". He also described them as his "political strongholds for the 2023 elections and beyond", adding that if given the opportunity to govern the country in 2023, he would make sure that he gave more development and empowerment space to women.
Dr. Samura Kamara asked them to exercise patience on the current bad economic situation in the country due to the inability of the Sierra Leone Peoples Party (SLPP) government to solve or improve on the economic situation, adding that come 2023 everything would come to pass. He also presented hundreds of food packs to every marketplace visited and was the first to eat the food at all marketplaces.
He visits saw thousands of people across the capital, Freetown, singing and dancing for him with some women even throwing their "lappas" on the ground for him to walk on.
According to the Chairlady for the Hagan Street Market, Agnes Kanu, "the visit by Dr. Samura is very memorable for use especially when he remembers us on a very important global commemoration like this".
She described the leading APC flagbearer aspirant as "the friend and servant of the market women and grassroots due to his humble attitude and his desire to develop this country".
Agnes Kanu called on the people of Sierra Leone to "vote the APC Presidential candidate in the 2023 general elections".
Several market Chairladies also showered praises on him, saying that with the economic mess which President Julius Maada Bio and his SLPP had sunk Sierra Leone into it was only Dr. Samura Kamara that would be able to fix the economy.