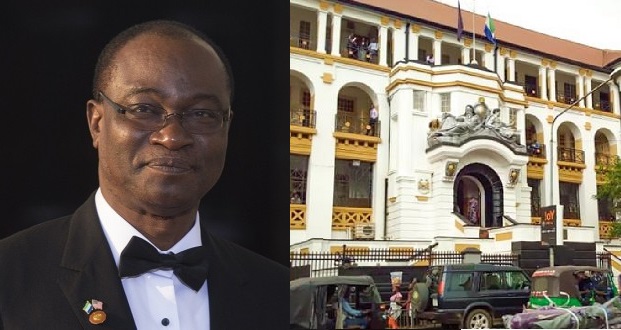 Samura Kamara, Others Face Ruling Today
The High Court in Freetown presided over by Justice Adrian Fisher will today 16th February, 2022 rule on whether or not to continue with the case of alleged misappropriation of funds disbursed by government to renovate the Chancery Building in New York.
The ongoing trial involving a whooping sum of about USD5 million is alleged to have been misappropriated by five accused persons including the former Minister of Foreign Affairs, Dr. Samura Kamara.
The ruling which will be delivered via e-mail to both the prosecution and defense lawyers is in relation to several legal applications filed by Joseph F. Kamara on behalf of Dr. Samura Kamara canvassing the court to discharge the matter because one accused, Jules Sanders, an American citizen, has not put up an appearance at the trial and that there is no evidence that the accused will be tried in association.
The Exclusive Newspaper reports that, at the last sitting, JFK made references to several sections in the 1991 Constitution and Anti Corruption laws to support his argument for discharge of his client to stand trial in a matter wherein one of the accused is not present. Meanwhile, all accused persons are expected to be in court on 18th February, 2022.