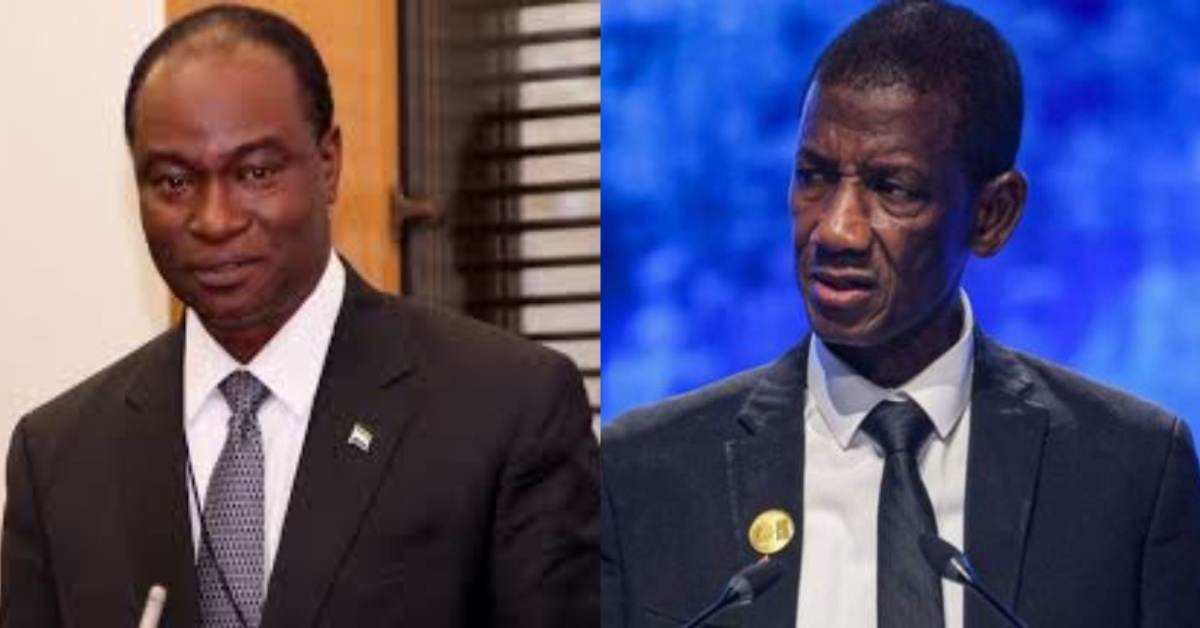 Samura Kamara Mourns Death of Gambia's Vice President
Aspiring presidential candidate for Sierra Leone's main opposition party, All People's Congress (APC), Dr. Samura Wilson Kamara has sent out condolences to the family, president, and people of The Gambia following the death of their Vice President, Badara Alieu Joof.
In a Twitter post, Kamara expressed sadness over the death of the Vice President of The Gambia.
Samura Kamara states that he is Sad to hear of the passing of Vice President, Badara Alieu Joof and extends his condolences to his family and the People of The Gambia.
Badara Alieu Joof The vice president of The Gambia, died in India while seeking medical treatment.
Joe's death was confirmed in a statement on Wednesday morning by the office of the president in Banjul."It is with a heavy heart that I announce the passing away of my Vice President, His Excellency, Badara Alieu Joof," the statement shared via the official Facebook page of President Adama Barrow said.
Mr. Joof is the first Gambian vice president to die in office. He reportedly suffered from a brief illness but there has been no word on the exact cause of his death.