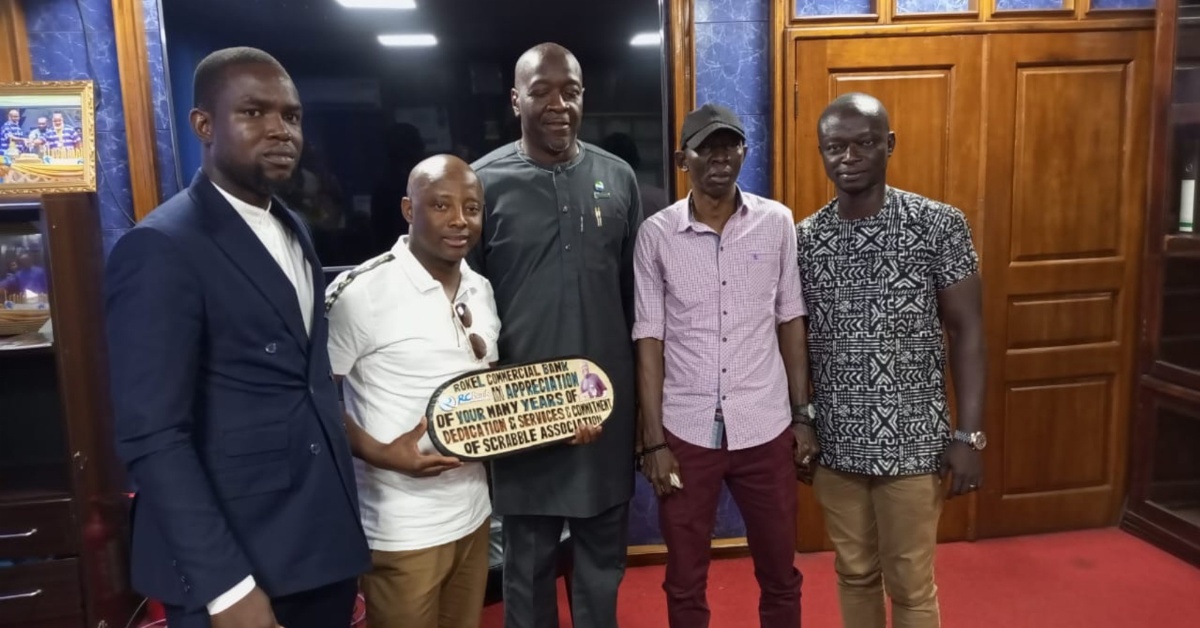 Sierra Leone Scrabble Association Honours Rokel Commercial Bank MD
The National Scrabble Association of Sierra Leone has presented a prestigious Plaque to the Managing Director (MD) and CEO of Rokel Commercial Bank Dr Gilpin, to commend, appreciate and reflect on the great work of the Bank and its leader in recent past years.
The RC Bank served as a key sponsor of the Sierra Leone National Scrabble Association just concluded 4th Edition Competition as part of the Bank's Corporate Social Responsibility.
For this year's competition, Mohamed Alieu Kamara emerged as the winner of the fourth edition National Scrabble Championship held at the Freetown Amusement Park.
Kamara, who is based in the United Kingdom emerged victorious, amongst 16 players competing for the National title.
The current Scrabble Champion of Sierra Leone commended the MD & CEO of RCBank with increased accolade and support which has led the Scrabble Association to successfully win the close tie with a neighbouring country 'for country of host' ahead of the African Scrabble Championship that will now be hosted in Sierra Leone by October 2024.
The Sierra Leone National Scrabble Association President, Christian Asgil assured fans and players that he will strive to make sure the competition becomes an annual event.
He further expressed his heartfelt appreciation to Rokel Commercial Bank for their support of the Association.
Members of the Association gave congratulatory messages, and words of appreciation on how incredible it is for the RC Bank to be profitable during these trying times and wished to see the institution continue to prosper through their talent and genuine effort to meet the challenges, technology, and innovative drive.
The Plaque is an addition to the many laurels and achievements the Bank has received.