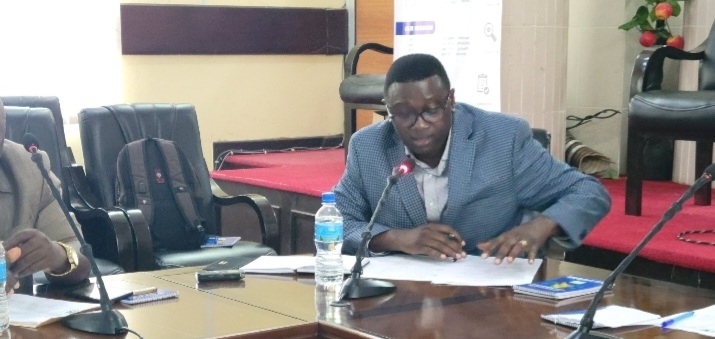 SDI Conducts New Study on Women's Access to Information
The Society for Democratic Initiatives (SDI), with support from Carter Center US, has commenced a new study that focuses on the frequency, ease, and rate of success of women's access to information.
This was revealed in a press release issued on Thursday 19 January 2023.
The Society for Democratic Initiatives – Sierra Leone (SDI-SL) is a non-governmental organization established in June 2003, with the vision to ensure accountability in governance, advocating for the promotion and protection of people's rights with an emphasis on women's and children's rights.
In the release, Emmanuel Saffa Abdulai, the Executive Director of SDI, explained the research hypothesis: "The hypothesis is that women are not able to access information with the same ease or frequency nor rate of success as men. Access to information is a fundamental right enshrined in the Universal Declaration of Human Rights and critical for the exercise of many other rights including socio-economic and political rights," he said.
It also talked of a quantitative and qualitative study, launched in 2013 in Liberia by the Carter Center, adding that it is now being replicated in Sierra Leone.
It further informed that the study will look at whether women are able to exercise their right to information, the kind of information women want, and the main obstacles women face in accessing information.
George Mustapha, the SDI study coordinator, informed that the data collection process will run for just over a month, then the survey results will be analyzed.
The release also mentioned a training for enumerators; collection, interviewing and gathering research for the study, which has already begun.
He says the data will be collected from across the country from district headquarter towns, adding that the collection of primary data will be through: interviews with community leaders; subject expert interviews; observations of places where government ministries/agencies offer services or information to the public; and interviews of public servants and the 'customers' who enter the public offices.
It added that enumerators will collect data using smartphones and digital tools that will be collected in real-time to a Carter Center server in Atlanta, Georgia, US and expects to release the final report sometime around mid-May 2023
Laura Neuman, Director of the Carter Center's Rule of Law Program and leader of the Inform Women, Transform Lives campaign, stated in the release: "more than 90 countries around the world claim legislation on the right to information. But, in many of these countries, one-half of the population is limited in their full enjoyment of the right to information and the benefits that it may provide. Statistics demonstrate that women do not access information at the same rate as men."
She added that when women have access to information; women make more effective decisions, for example in education, farming, business, land ownership, and healthcare; women are better able to understand and exercise their full range of rights; participate more fully in public positions, politics, and decision-making, critical for holding government and service providers accountable; and have access to resources for achieving economic empowerment.
She reiterate that, "If we are not intentional about getting information to women, they often are excluded from its benefits. For many women, the power of information remains unreachable. Women are less likely to demand and receive access to information, yet they are often responsible for earning income and caring for family; they are more likely to be poor or illiterate; are less likely to participate or use their voices, are more susceptible to and affected by corruption."
The Executive Director of SDI, Saffa Abdulai, informed that in the final report, they will make recommendations to government MDAs, civil society organizations and service providers to increase awareness of the right to access information, to proactively publish information, about gender-sensitive policies, and others.
In the end, he hope that through their work, there will significant decrease in barriers to women seeking and getting information and improve process for women to access information.