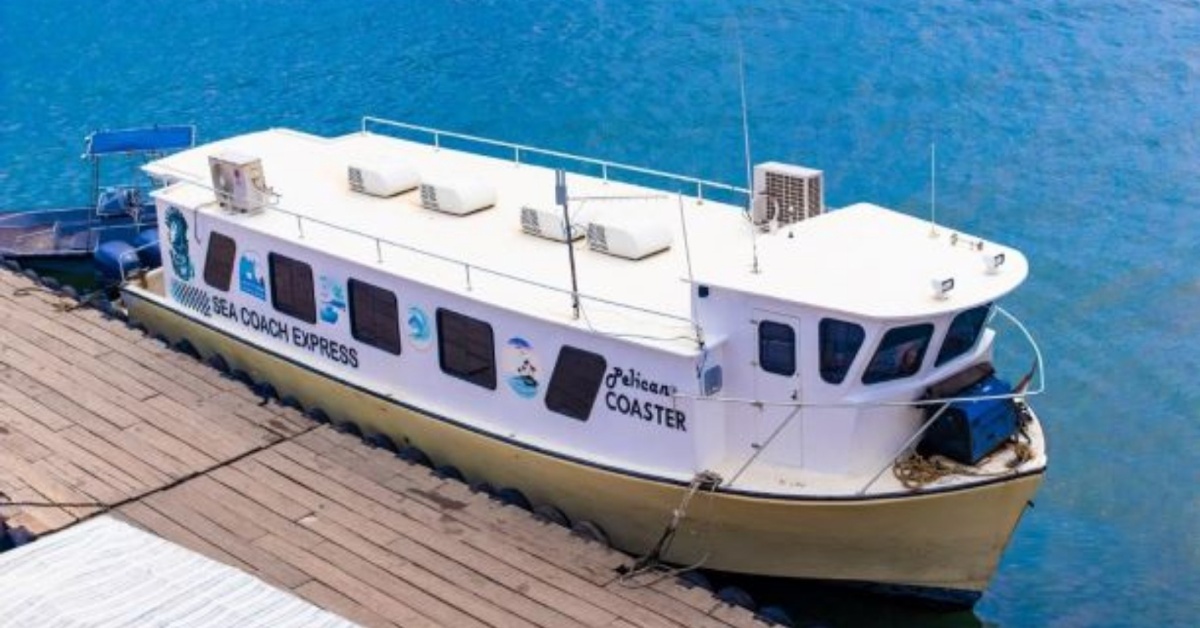 Sea Coach Express Opens New Guinea Route
Sea Coach Express which commences operations in July 2009, providing the best water transportation service to Sierra Leoneans and visitors from around the world has opened new Conakry Guinea Route.
Starting with one water taxi, the company has since acquired fleet of water taxis to transport passengers to various destinations in Freetown and other parts of Sierra Leone.
Sea Coach Express Water Taxi will start its first voyage to Guinea Conakry on 25th of November 2022 with a launch of its new Aberdeen terminal on 24th November 2022.
Briefing journalists on Wednesday 16th November 2022, the Chief Executive Officer, Olusegun Jaji said, 'we started planning this some three years ago. We are proud and delighted to announce our intended commencement of a coastal ferry service connecting the two neighboring capital cities of Freetown and Conakry in Guinea.
He said Sea Coach Express Service recently obtained all necessary license and permits required to operate an international ferry service on this route and target date is 25 November 2022.
This vital link was once the preferred choice in the 1990s, and we are now reintroducing the route using a combination of modern vessels that will make it safer, more convenient and faster and to provide a reliable service that our customers love with Sea couch,' he said
Olusegun Jaji said the service is designed to provide same return between Conakry and Freetown and that the ferry will leave Aberdeen by 8am in the morning arriving in Conakry three hours later.
The ferry, he said, will departs Conakry at 3, 30 PM to make a return journey to Freetown.
'We intend to have a daily service on the route, but for a start we will operate 4 times a week on the following days, Monday, Wednesday, Friday and Saturday, We will also open the international wing of our Aberdeen terminal which will have all government agencies required to operate a national gateway including customs, immigration, security and health services,' he said.
He said the need for an alternative option of travel between the two cities cannot be overemphasized as the current options of going by road is long hours or more and can be stressful and sky, while traveling by air is pensive and limited in supply.