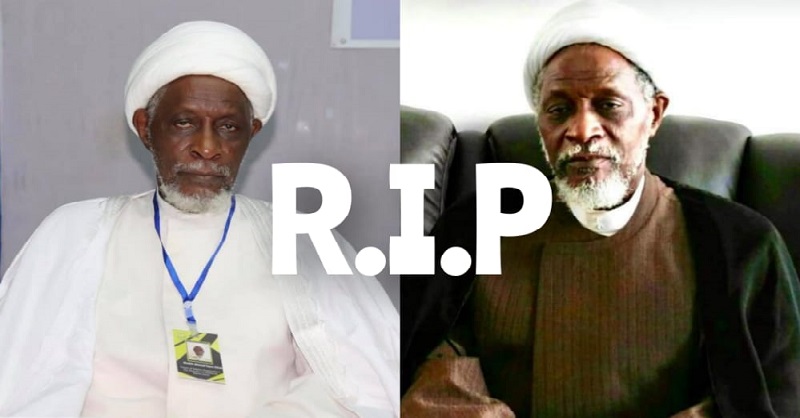 BREAKING: Sierra Leone's Sheikh Tejan Sillah is Dead
Popular Sierra Leonean Chief Imam Sheikh Tejan Sillah is dead.
He died last night at his home.
Ahmad Tejan Sillah was a Sierra Leonean Shia Muslim scholar and Islamic preacher. He is the chief imam of the Freetown Central Mosque, one of the largest Mosque in Sierra Leone. He was also one of the leaders of the Sierra Leone United Council of Imams, an Islamic organization that is made up of imams across Sierra Leone. Sillah is one of the most prominent Islamic scholars in Sierra Leone. Sillah is a Shia Muslim of the Twelver branch of Shia Islam
Born and raised in Freetown, Sierra Leone, Sillah received a master's degree in Islamic studies at the Dar Al Tabligh Islamic University in the holy city of Qum in Iran.
Sillah is an advocate for child and women's rights to be respected as stated in the Quran.
He has often preached against violence in society and violence against women.
During Sierra Leone's civil war, Sillah was one of the leading advocates for peace. He traveled to dangerous rebel-held areas of the country to preach to the rebels to lay down their arms and accept peace.
In 2000, he was appointed by the United Nations Population Fund (UNFPA) as a Goodwill Ambassador.
Sillah is a founding member of the Inter-Religious Council of Sierra Leone, which is made up of both Muslim and Christian religious leaders.
He will surely be missed by both the Muslim and Christian communities in the country.
Our deepest sympathy goes out to the Sillah Family.