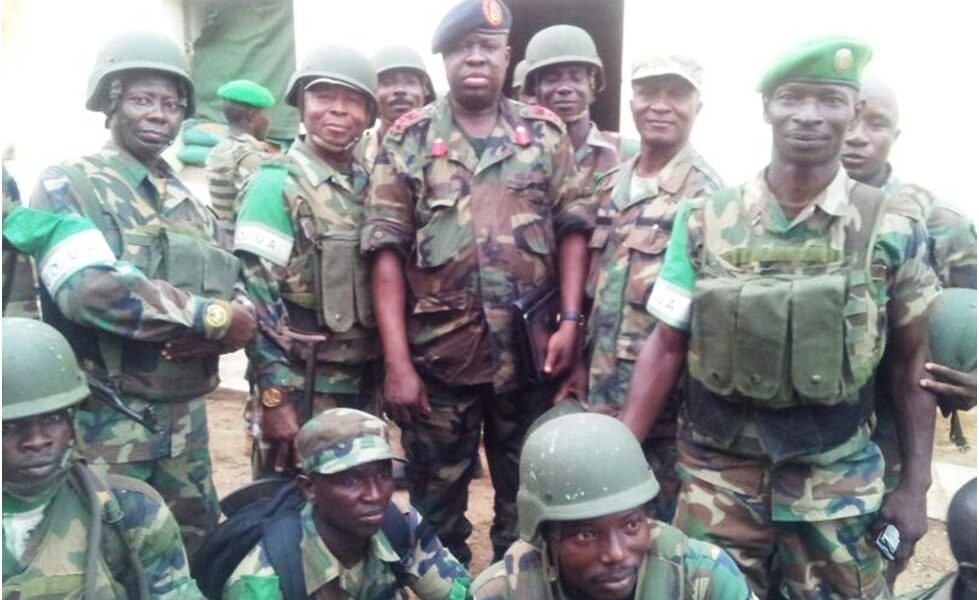 Sierra Leone Bans Sales And Drinking of Alcohol in Army Barracks
The Joint Force Commander (JFC) of the Republic of Sierra Leone Armed Forces (RSLAF), Major Gen. M.M. Keita has issued a stern warning to all Commanding Officers (COs) of the various Army units within the RSLAF to ban all alcoholic drinks in the barracks or military camps across the country.
Sierraloaded can authoritatively report that prior to this warning, some serving soldiers at various army units in the country were in the habit of excessively consuming hard liquor known now as killer alcoholic drinks which have had devastating effects on the health of the consumers.

According to report, soldiers who consume those cheap alcoholic drinks put up unacceptable behaviours contrary to the doctrine and principles of the Army.

In a bid to maintain high discipline and professionalism befitting the status of a serving soldier, the JFC Major Gen. Keita has now ordered all Commanding Officers (COs) to stop the sale of all hard alcoholic drinks, maintaining that the instruction has the blessing of his superior, the Chief of Defense Staff, Lt. Gen. S.O. Williams.

Henceforth, he said no illegal pub will be allowed to operate in the barracks or army units across the country because they are vendors of the killer alcoholic drinks.

According to Major Gen. Keita, it is forbidden to introduce intoxicating liquor into any part of army barracks, other than mess premises, institutes and married quarters without the specific permission of the C.O.

He said it is the responsibility of every C.O. to ensure that proper behaviour of members of their units in accordance with the values and standards of the army.

He called on all COs to prohibit activities by military personnel that adversely affect good order and discipline such activities that may bring the service into disrepute or cause offence to the public, civilian or other service personnel or are otherwise inconsistent with the standard and good reputation of the military service.