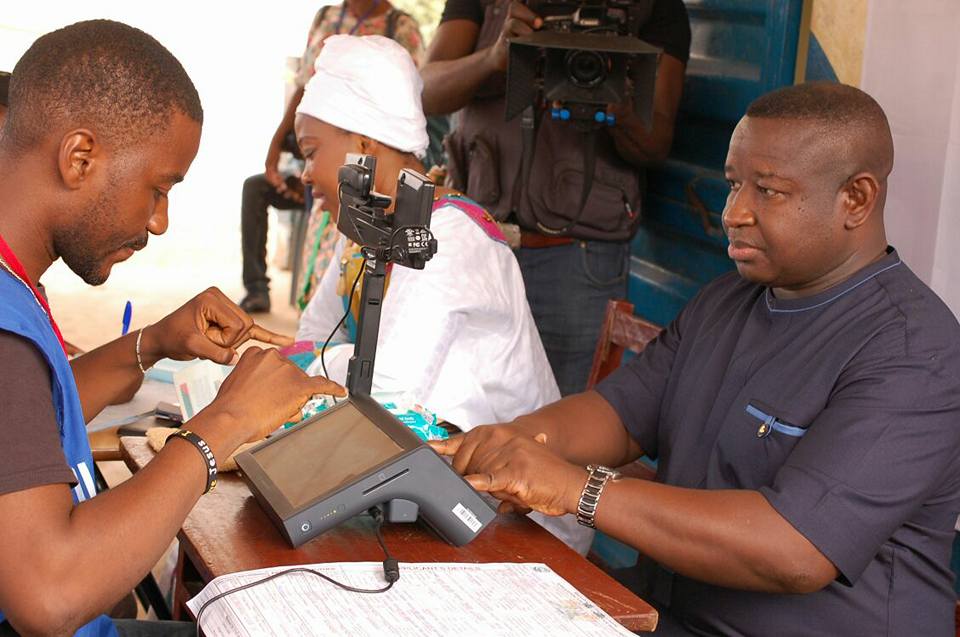 Sierra Leone Begins Nationwide Registration of All Citizens
The National Civil Registration Authority has requested for all residents both citizens and noncitizens in the country to confirm or register their personal details. 
The exercise which will start today May 6 will last till July 28, 2021. Each region will take 10 days to complete their exercise and it will start each day at 8 am and end at 5 pm. 
According to a press release dated April 29, 2021, signed by the Director-General of NCRA Mohamed M. Massaquoi, states that there will be provisions for people residing in hard-to-reach or remote areas with roaming teams apart from the 2,000 centres that have been identified. 
It starts in the Western Area both Urban and Rural from May 6 to May 15, in the North which entails Bombali, Tonkolili, Falaba, and Koinadugu from May 22 to June 1, in the South which entails Bo, Bonthe, Moyamba, and pujehun from June 9 to June 18, in the North-West which entails Port-Loko, Kambia, and Karene from July 2 to July 11 and in the East which entails Kenema, Kailahum, and Kono from July 19 to July 28 respectively.
In another release, this morning NCRA asked all who had previously registered to go confirm their registration details as this is an opportunity to get your details and records straight and to confirm whether there were errors in your previous registration.
"If you are already registered with the NCRA it is now an opportunity to go and confirm your details and get your records straight if there were errors at all. You can even request for your photo to be taken afresh if necessary," it reads. 
This civil registration exercise will enhance the acquisition of the multi-purpose National Identification Card that can be used to facilitate personal transactions, movements, and identification of people.
For children aged 0-5 years, their personal details will be recorded. For children age 6-11 years, their personal details plus their photos will be recorded. For children 12 years and above their personal details, photos and fingerprints will be recorded. 
Today's notice admonished all to inform their colleagues and family members to register or confirm their details when it is their time to do so. 
In 2017 NCRA and NEC embarked on a two-phased registration system. A total of 3,300 registration centers were established during the two-phased registration model. 
During the first phase led by NEC from 20th March to 30th April 2017, the registration targeted only Sierra Leonean citizens born on or before 7th March 2000 and were able to capture 3,128,967 registrants from the total population of 7,075,641 (SSL, 2015). 
During the NCRA led registration (Mass Civil Registration) phase which commenced on 15th May 2017 and ended on 18th June 2017, the registration focused on registering every resident in Sierra Leone except for those that registered during the NEC-led registration phase. 2,085,314 people were registered during the mass civil registration exercise. 
Thus 5.2 million people were registered including duplicates as against the estimated Statistics Sierra Leone 7 million population was with the NCRA.
The Parliament of the Republic of Sierra Leone enacted the National Civil Registration Bill on the 30th June 2016 to pave the way for the establishment of the National Civil Registration Authority (NCRA) and the undertaking of Civil Registration in Sierra Leone.
The Authority shall Pursuant to the NCR Act, be responsible for the continuous, permanent, and compulsory recording of occurrences and characteristics of vital events including births, deaths, marriages, divorces, nullities, adoptions.