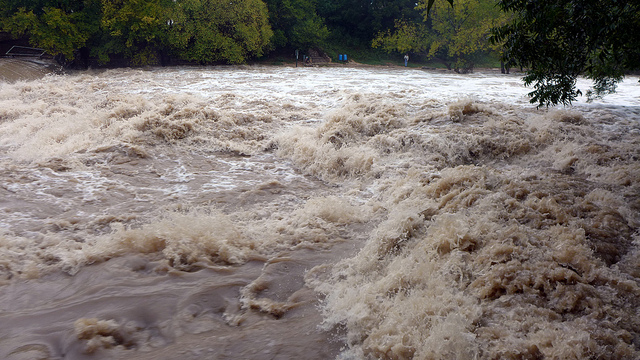 PHOTOS: Sierra Leone On Brink Of Being Totally Destroyed With Flood
Sierra Leone has joined other African countries – Ghana, Nigeria, Senegal , Liberia, Uganda and Kenya–where there have been media reports of heavy flooding during the present rainy season.
In some cases in the other African countries, there has been considerable loss of lives as homes had been swept away by the deadly torrential rains.
In Ghana and Senegal, whole communities were submerged in water, causing power outages and leaving thousands of people displaced and a gas station explosion killed over 90 people in Accra in June after two days of continuous heavy rain.
Below are photos of notable  flooding occurrences in  Sierra Leone. Photos Courtesy of Cocorioko, Umaru Fofona (Twitter) and Sheriff Alpha.