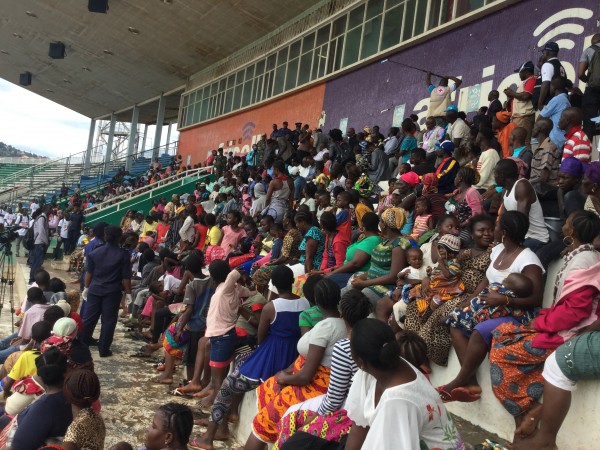 Sierra Leone Government Builds 'Pan Body' Houses For Flood Victims
The right to shelter is one of the fundamental human rights in the world and it is the responsibility of government to provide good houses for the people.
In view of this, the ruling All People Congress Government has built 'Pan Body' (Corrugated Iron Houses) for victims of the recent September 16 flood in Freetown.
The pan body houses according to observers are below human condition and are just like the houses in which the people were living at the slums in Freetown, if not worst.
The pan body houses are located at a place called Crossing, a village just after 6 Mile.
The distance from the junction of Crossing to where the structures are built is about half a mile closely to another village called Jamma Town.
Each of the pan body houses is divided into two apartments of which one apartment has a bed room and a sitting room.
The pan body houses are divided into five rows and ten columns that sum the number of pan body houses to 50 as SALONE TIMES visited there on Wednesday 11 November 2015.
Meanwhile most of the victims SALONE TIMES spoke to said that they will not leave where they are living for pan body houses in a place far removed from Central Business District.
One of them asked, "how can we move from pan body to pan body, we have seen that the government does not want to help us."
The Outreach Coordinator in the Office of the Government Spokesman Abdulai Bayraytay described the pan body houses as 'temporary structures' but another flood victim said, " we know what temporary means in Sierra Leone, they want to convince to go to six mile and then neglect us."