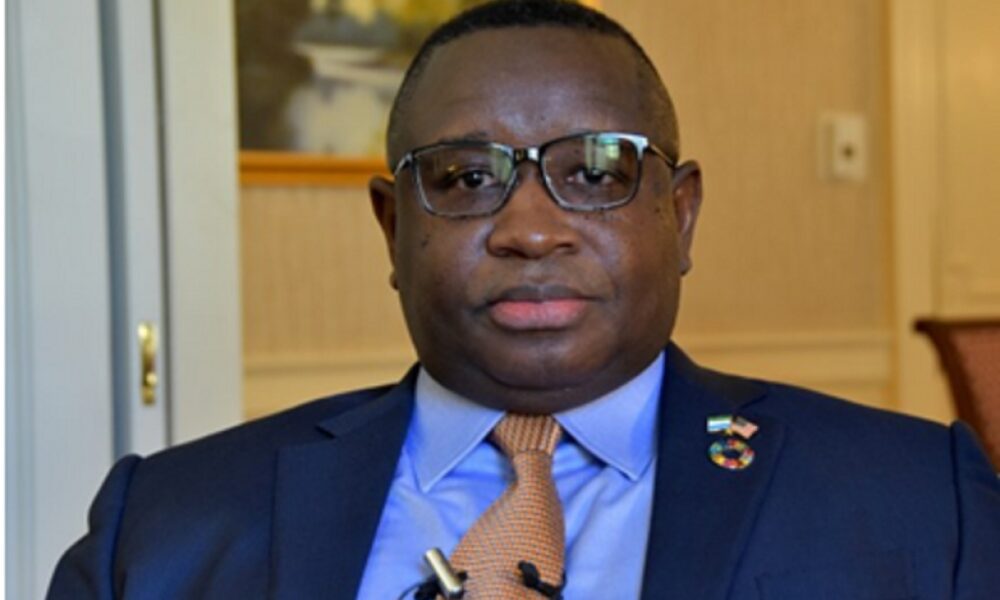 Majority of Sierra Leone Citizens Have Endorsed Cybercrime Bill – Government Confirms
Sierra Leone's Minister of Information and Communication, Mohamed Rahman Swaray has said that majority of Sierra Leone citizens have endorsed the Cybercrime bill.
Swaray said this in a panel discussion conducted by the Institute of Government Reform IGR.
The panel discussion involves civil society groups and the media organized by the Institute for Governance Reforms (IGR) on the 9th June 2021 at the Brookfields Hotel, the findings of a survey conducted by IGR dubbed 'Sierra Poll on the implications of the Cybercrime Bill 2020' indicate that majority of Sierra Leoneans endorse the bill. The IGR presentation was made in the presence of the Honourable Minister of Information and communications Mohamed Rahman Swaray and many civil society groups. 
The survey according to the Executive Director of IGR Andrew Lavalli is to test citizens' willingness to use tech applications to fight Covid-19 and also to gauge their view on the Cybercrime Bill which seeks to regulate the digital space.
In the presentation, one of the outcomes of the survey was that 65% of respondents approved the need to regulate the digital space. 
The Honorable Minister of Information and Communications was pleased with the outcome of the survey and reiterated the government's willingness to protect people's privacy and Human Rights.
The Minister assured the public and members of civil society groups of his commitment to ensuring further awareness consultations after the bill would have been passed into law. 
The Honourable Minister re-echoed President Julius Maada Bio's commitment to promoting Human Rights and Free Speech. This, according to the Minister is evident in the award SLAJ presented to President Bio as a champion of Free Speech for his repeal of Part 5 of the Criminal Libel law. "There is no way the Cybercrime Bill will take away people's rights to Free Speech," said the Minister.
It would be recalled that several consultations were held with different stakeholders across the country in relation to the Cybercrime Bill and recommendations that emanated from those engagements were captured to modify the existing Cybercrime Bill. The modifications that were done through the Parliamentary Legislative Committee address concerns raised by various groups.
The modified Bill is now at the final stage to be passed into law by Parliament.
The Honourable Minister of Information in his concluding statements assured members of civil society groups that the Data Protection Bill is in the cabinet for consideration. The drive to sanitize cyberspace continues.